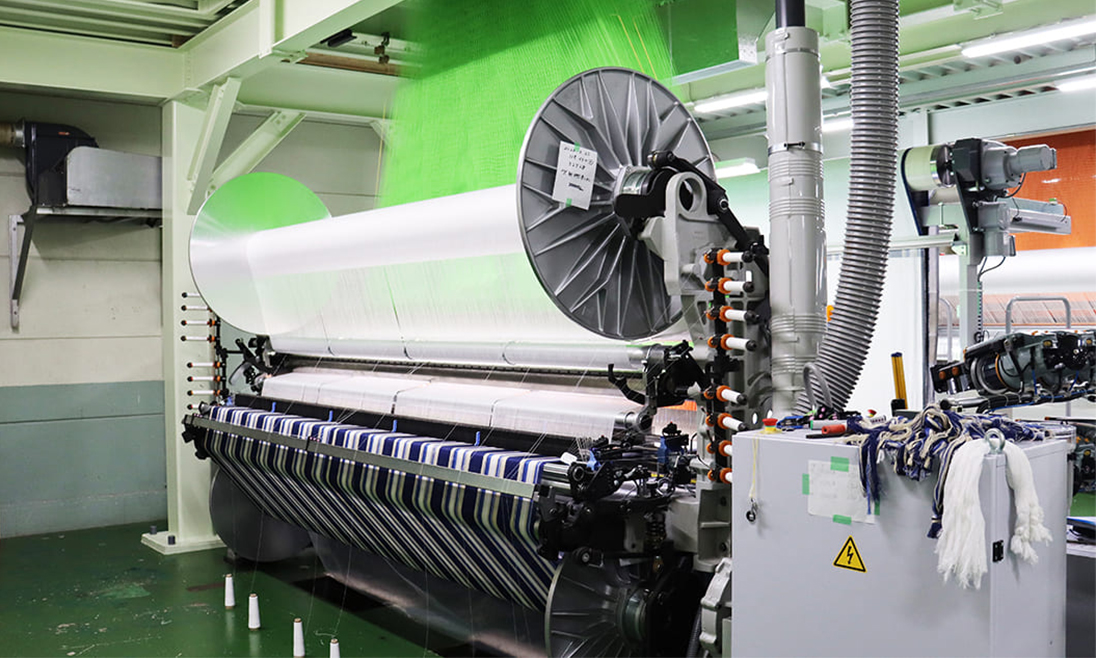 JOGAN QUALITY
Jogan offers one-stop towel manufacturing services, from yarn-weaving to cutting and various other processes. We create a variety of multi-weave products created every day at a factory equipped with a wide variety of equipment, including our own unique machinery that we developed based on our expert techniques and know-how.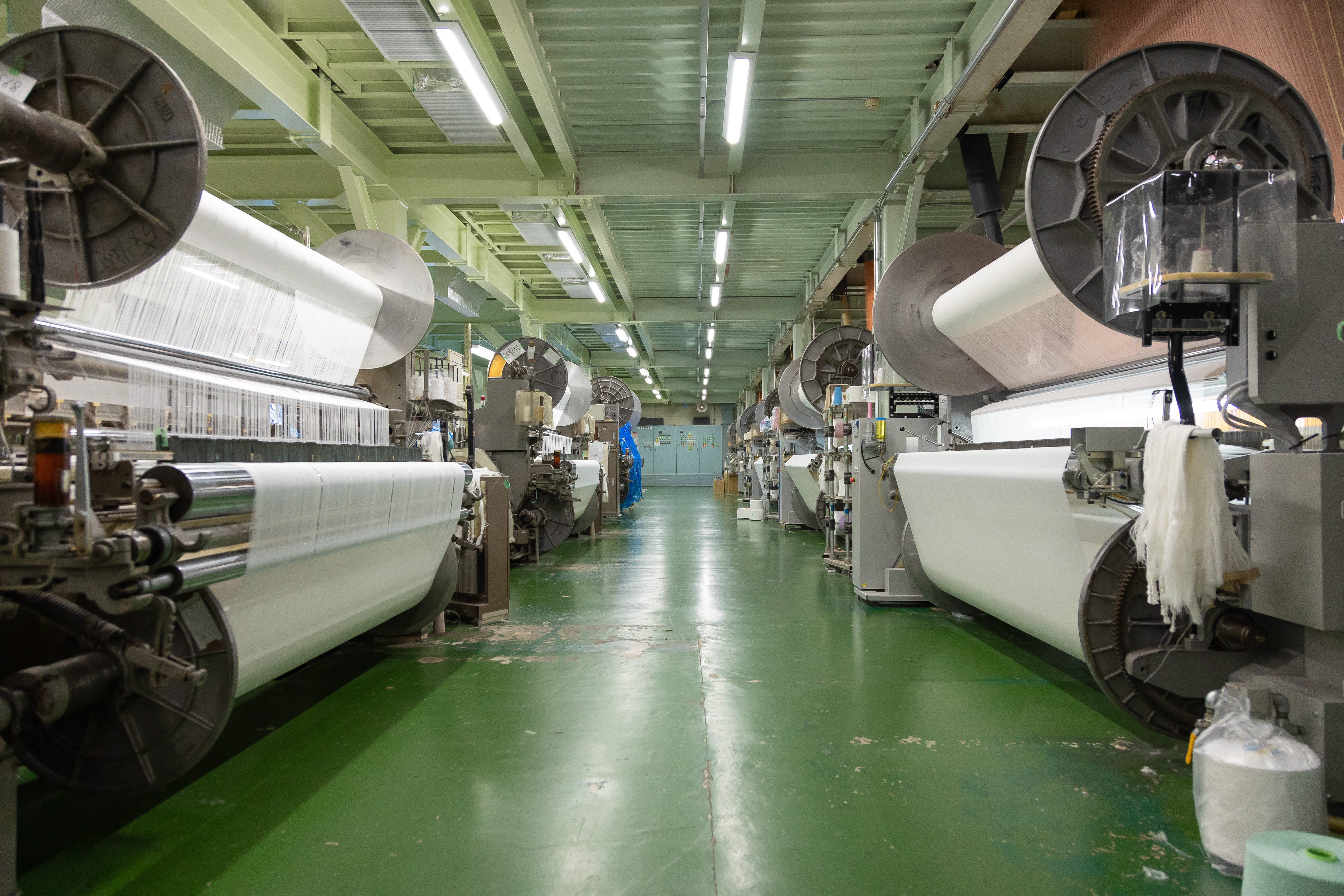 Production Factory
Jogan's towels are of high quality and give rise to innovative planned products because all processes, from planning and design to yarn procurement, weaving, and processing, are managed according to our company's standards.
Because Jogan internally and externally coordinates each process of towel manufacturing, and conducts everything from product planning to product manufacturing quality control according to our own standards, we can thoroughly focus on product quality and offer detailed responses to customer requests.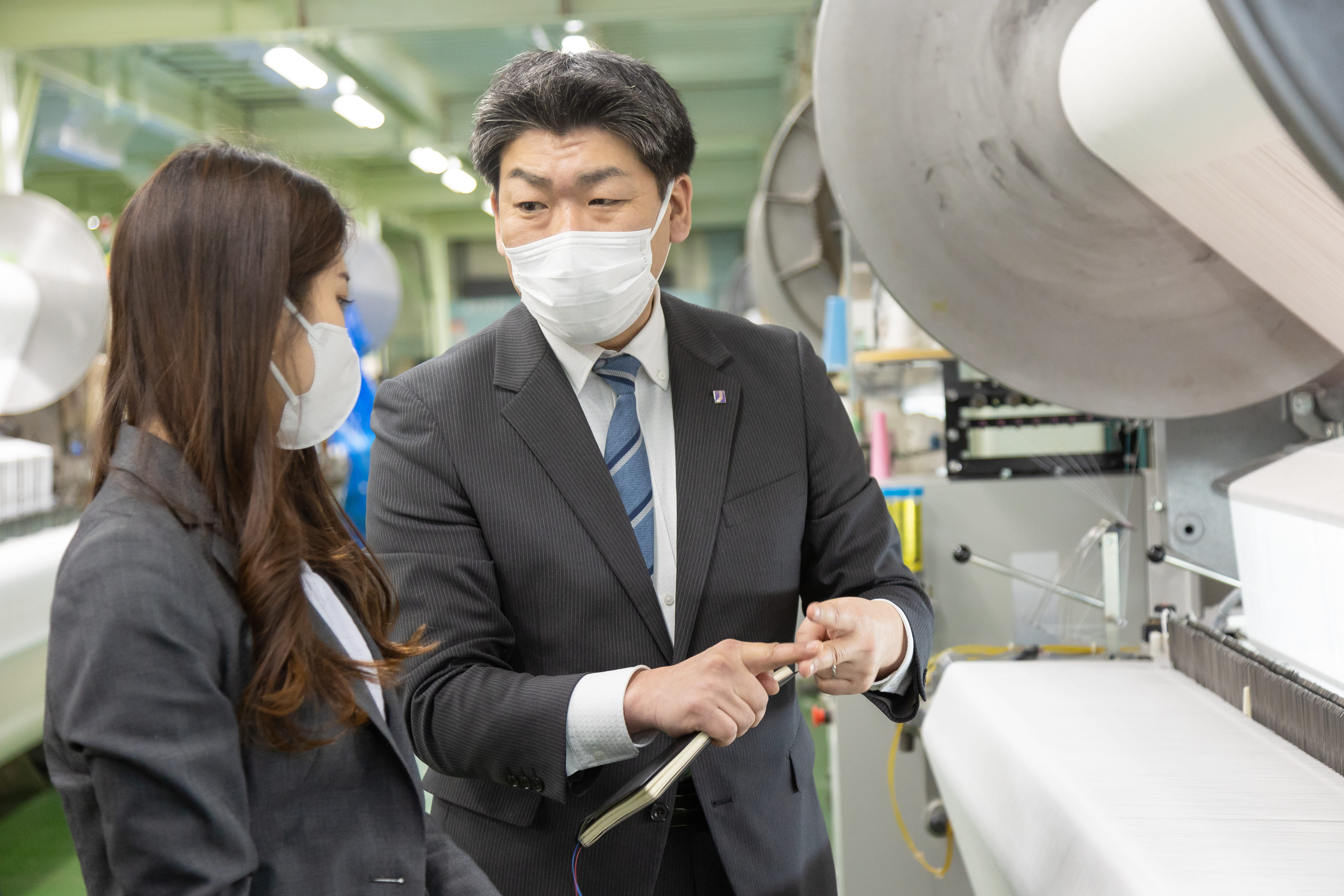 Materials & Yarns
Jogan also actively develops new materials. We are quite particular about materials, which display different textures, tactile qualities, and functions. Our processes are automated, and yarn adjustments are made while operating the terminals.
We also have shaping machines that wind yarn to a beam to be set on a loom. Only a few towel makers in Senshu have their own shaping machines. We use large machines to prepare yarns for setting on various types of looms. This work also requires skill and experience.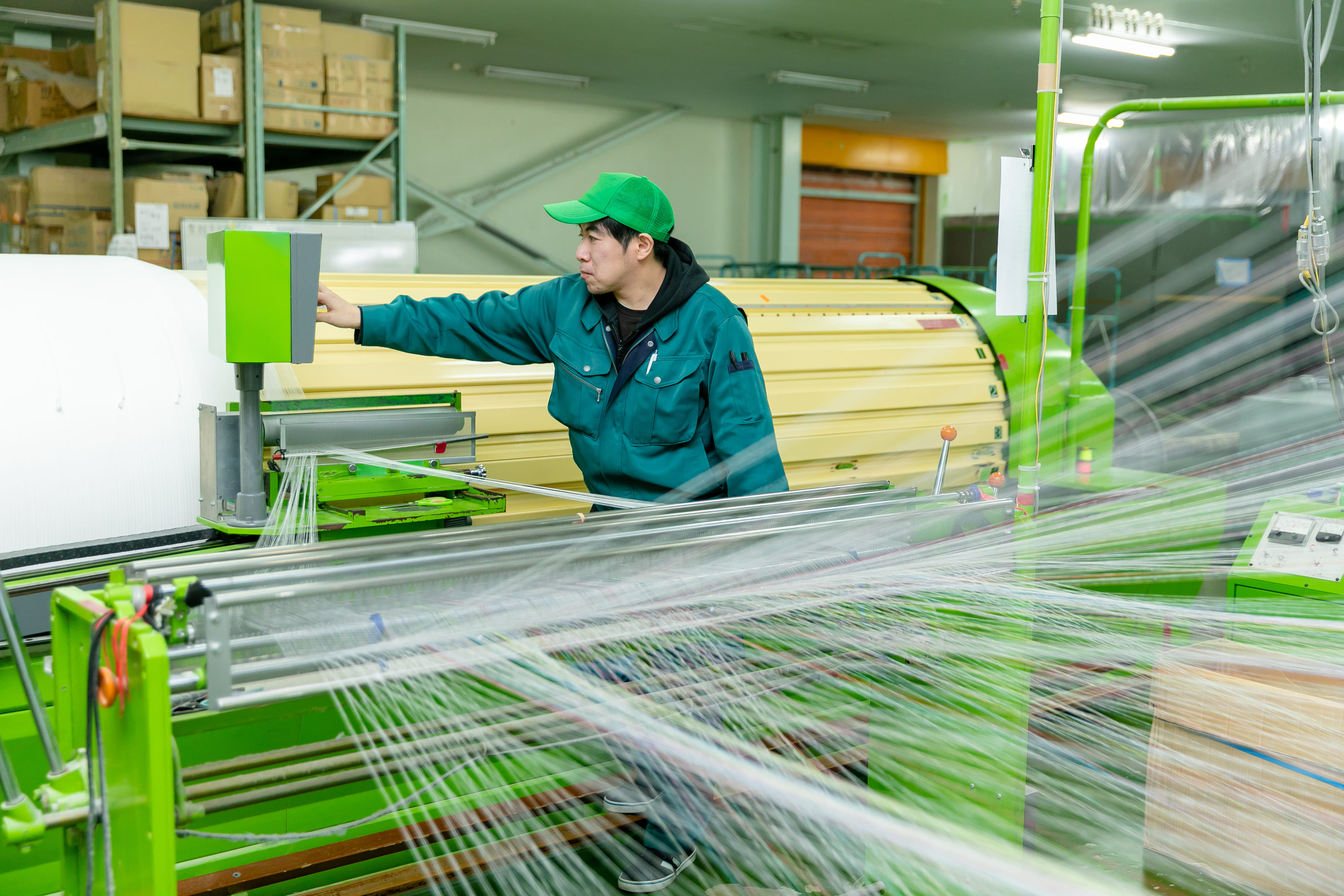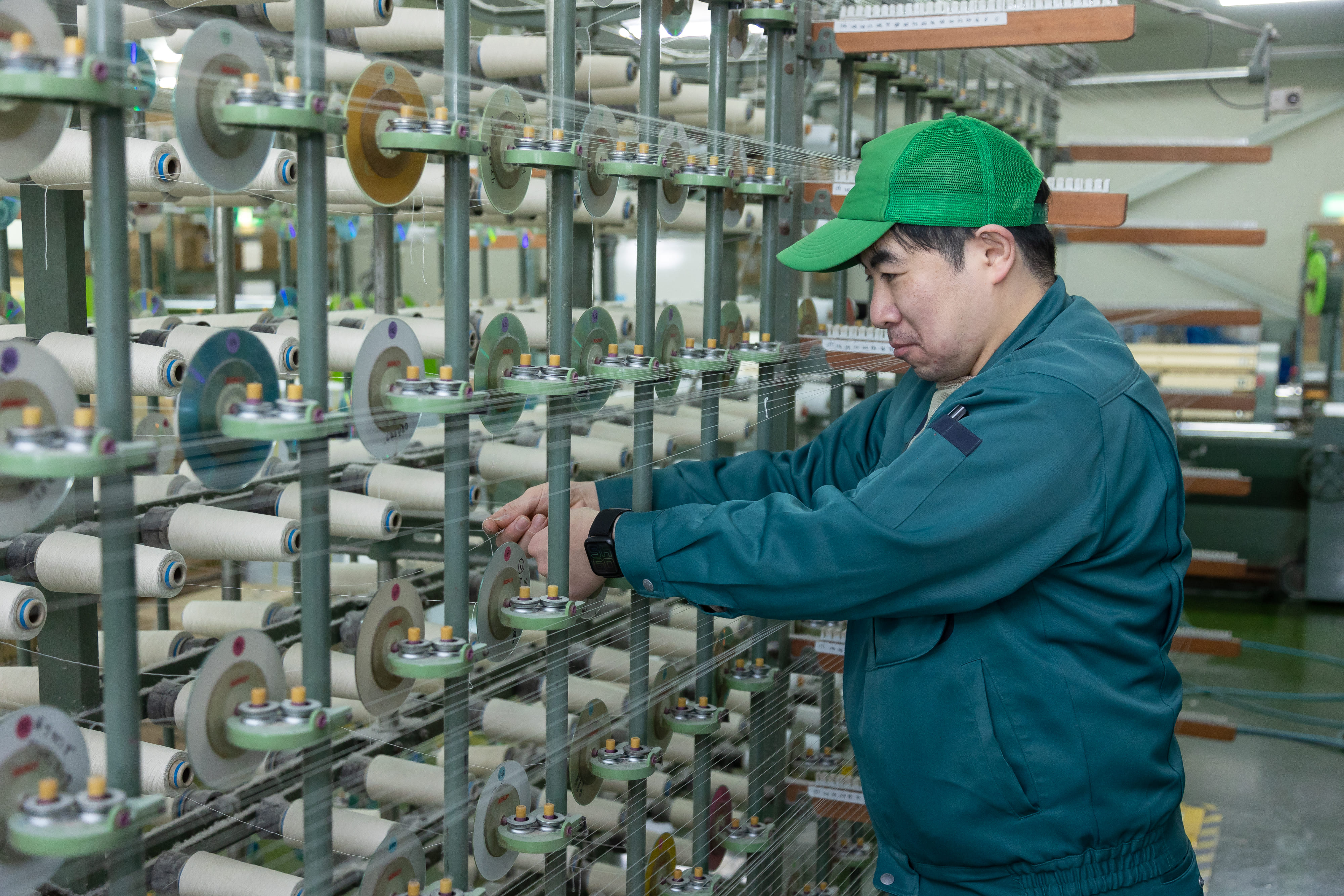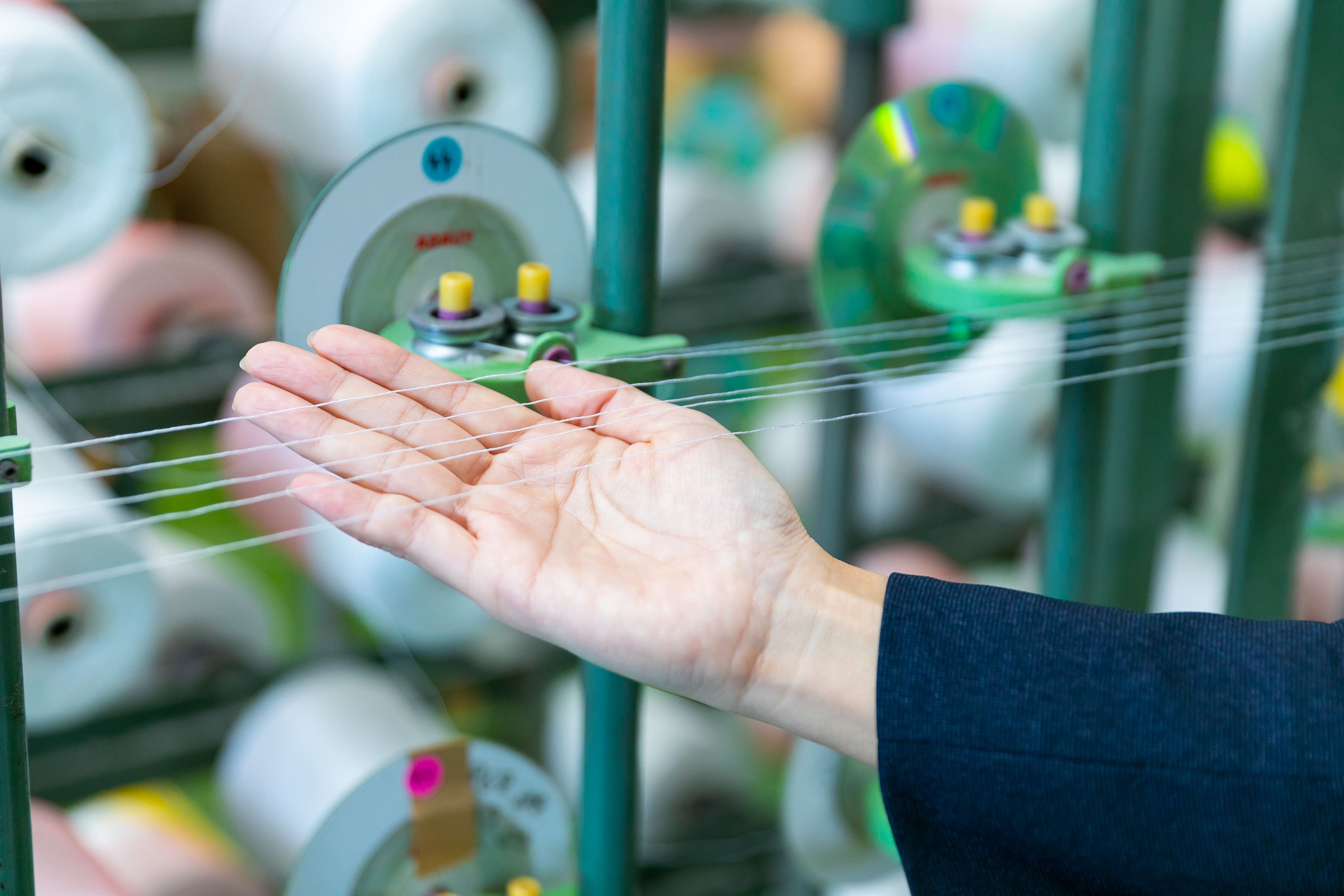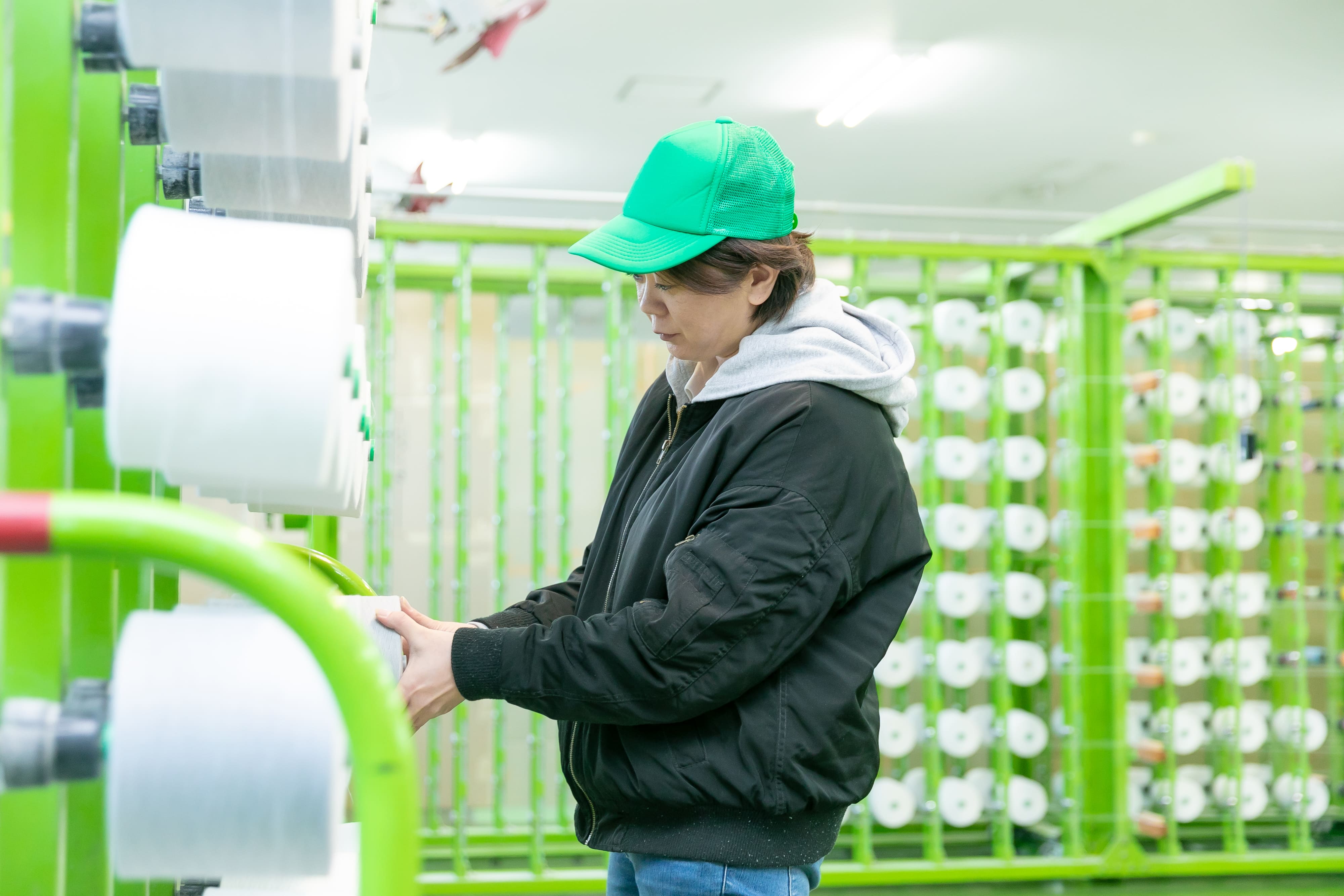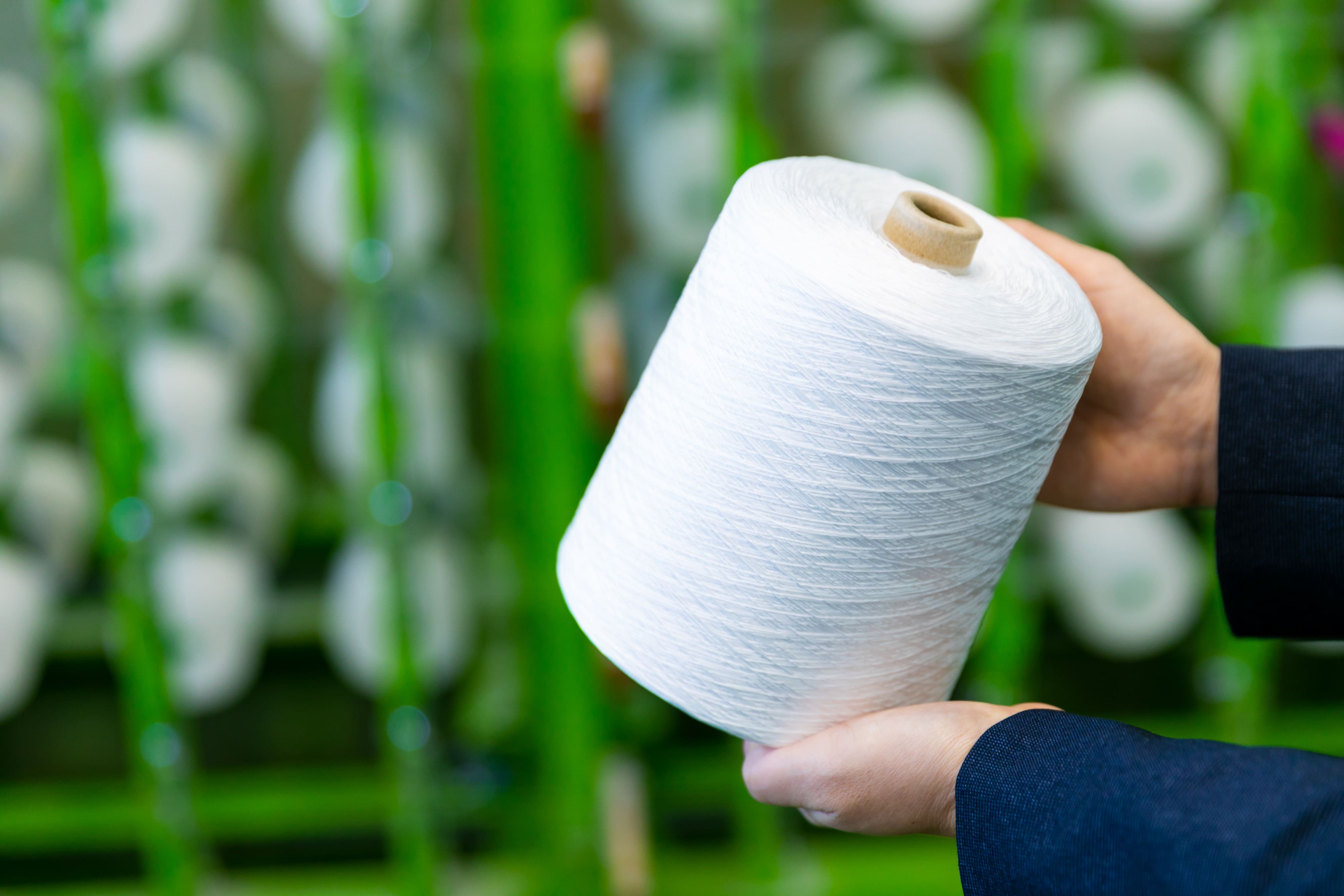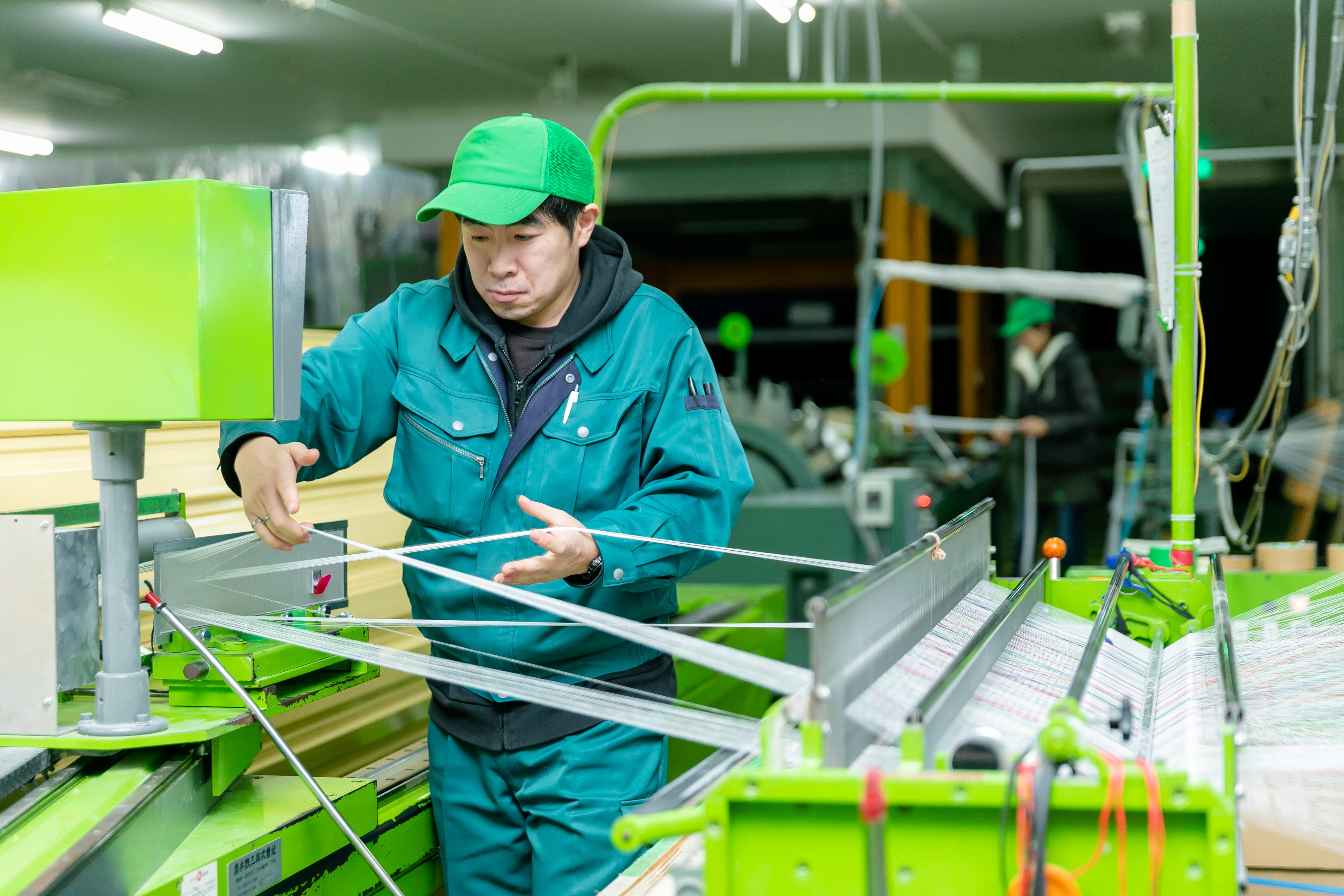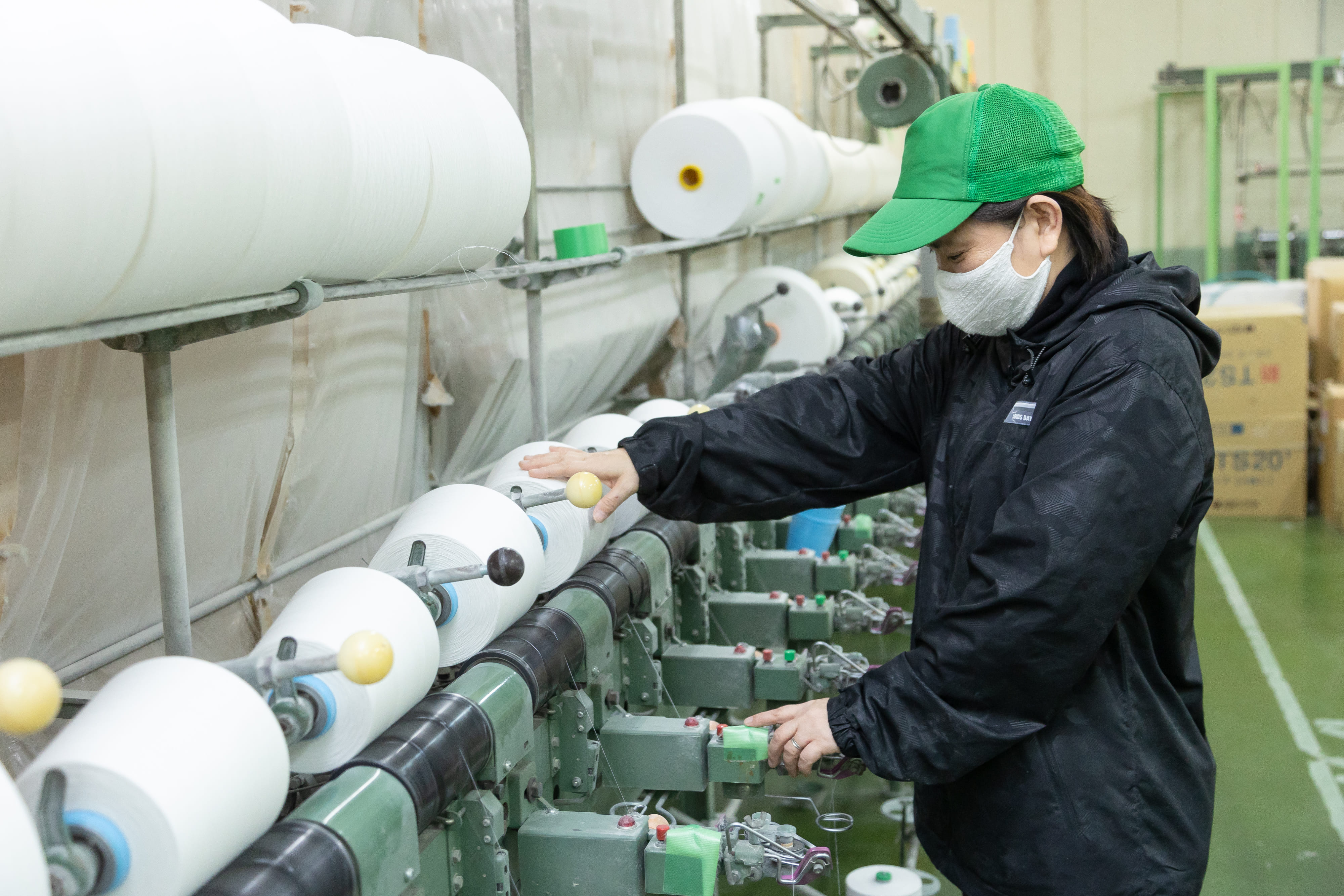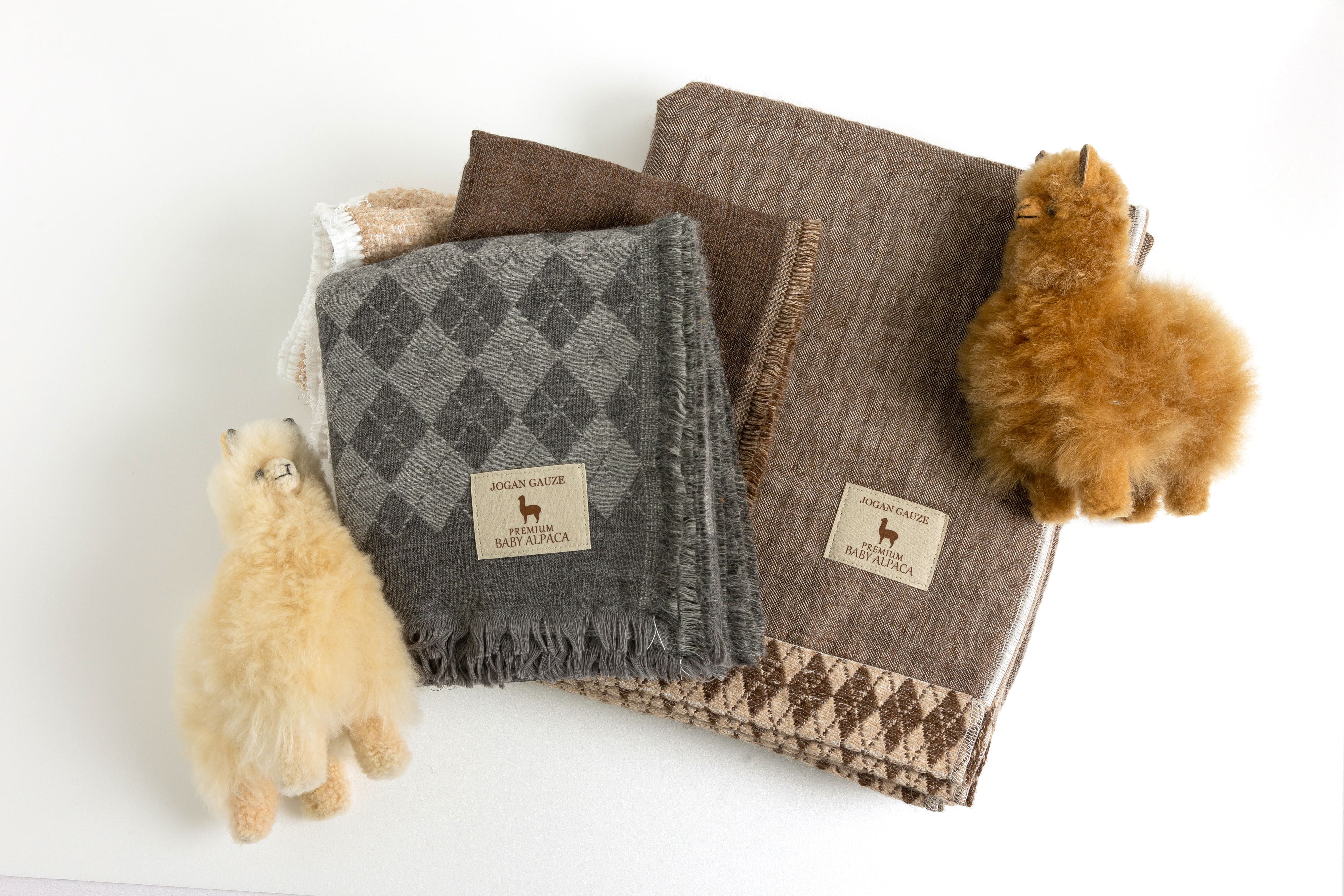 Technology & Weaving
Jogan's strength lies in our high level of weaving technology. We produce towel fabrics that achieve the desired texture, including multi-weaving of gauze materials (a difficult task) and reliable-quality Jacquard weaving.
We have a total of 21 looms, including 11 electronic Jacquard looms and 10 dobby looms. We are proud to have one of the best facilities and production capacities among Senshu towel manufacturers, one that can meet the demands of mass production.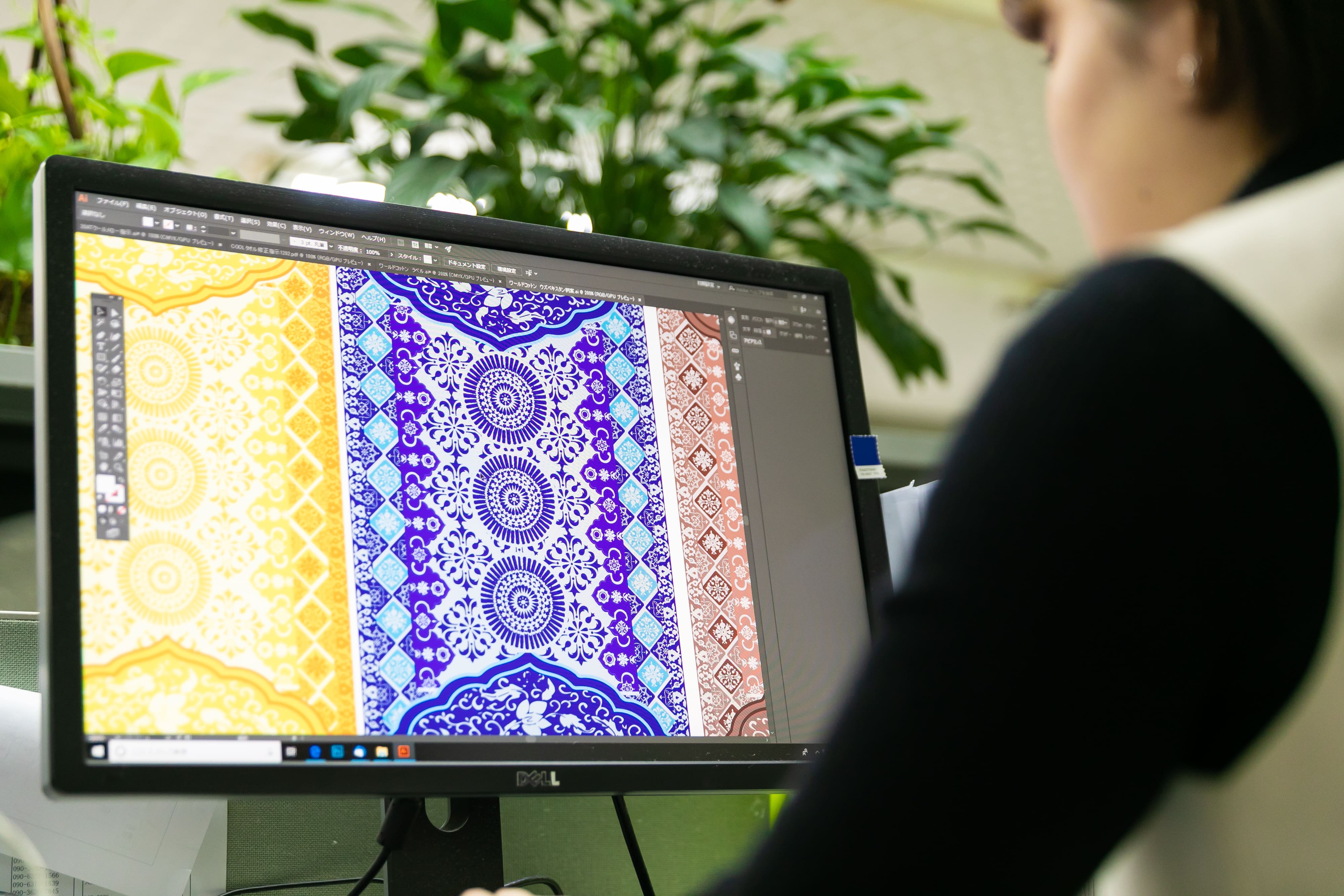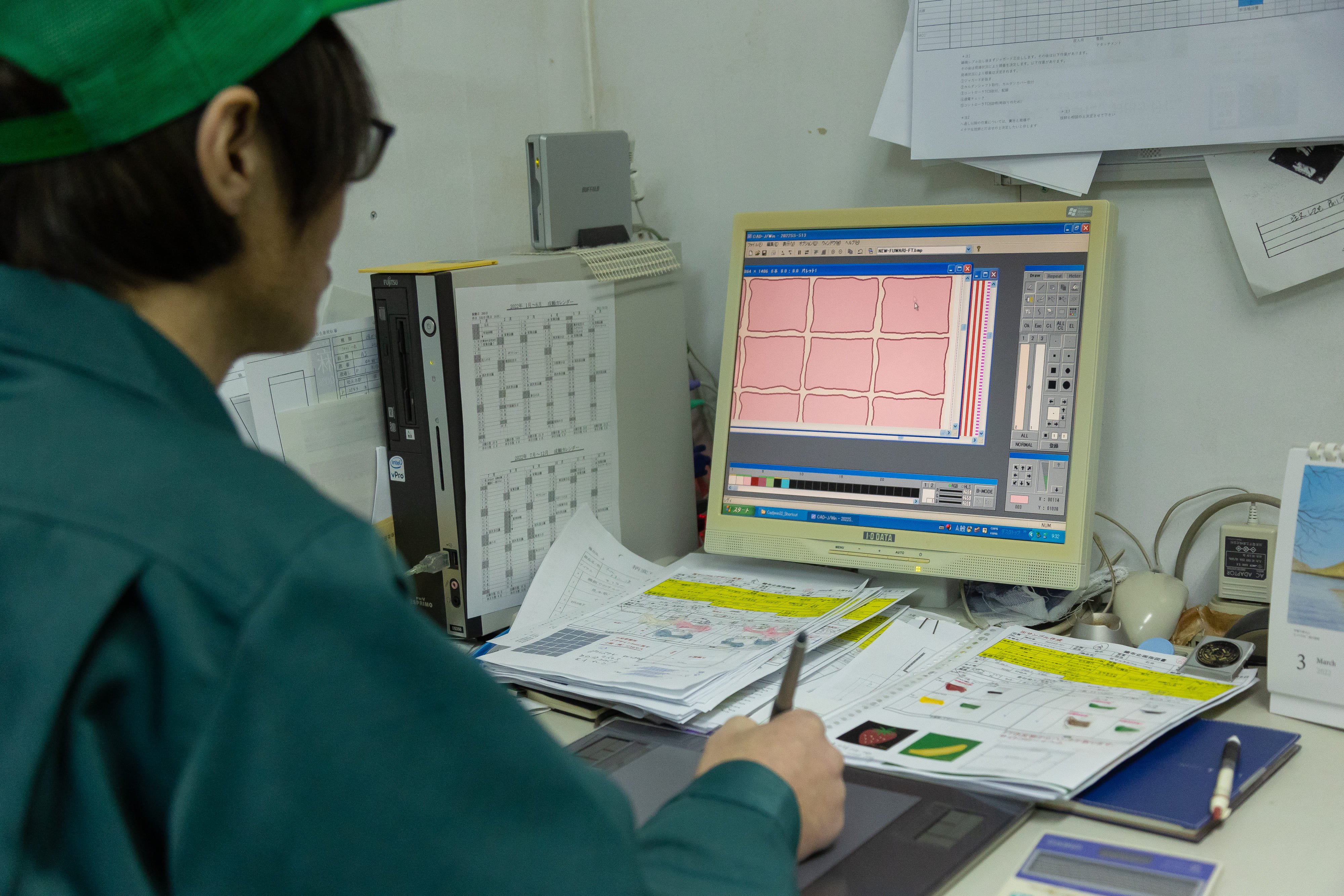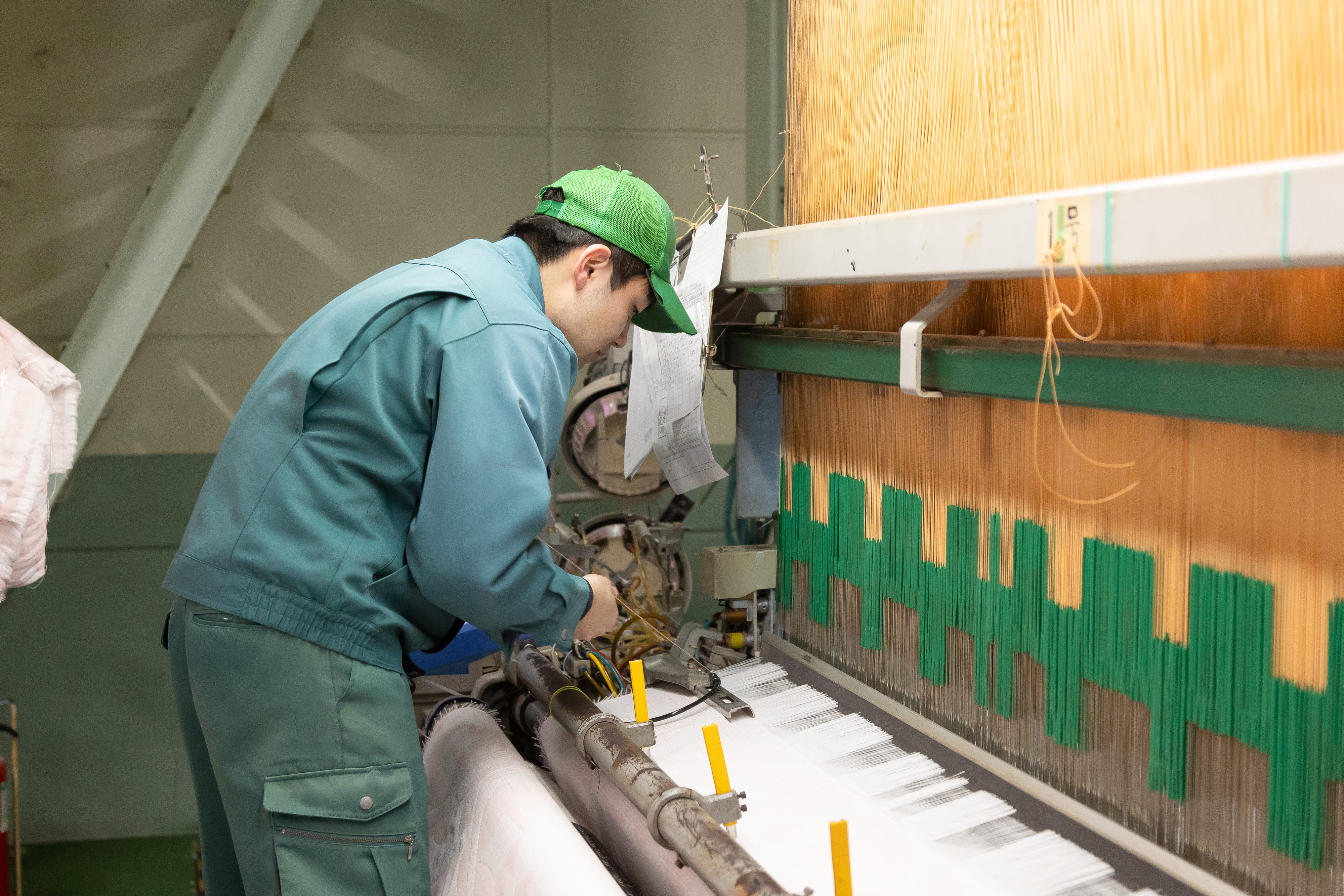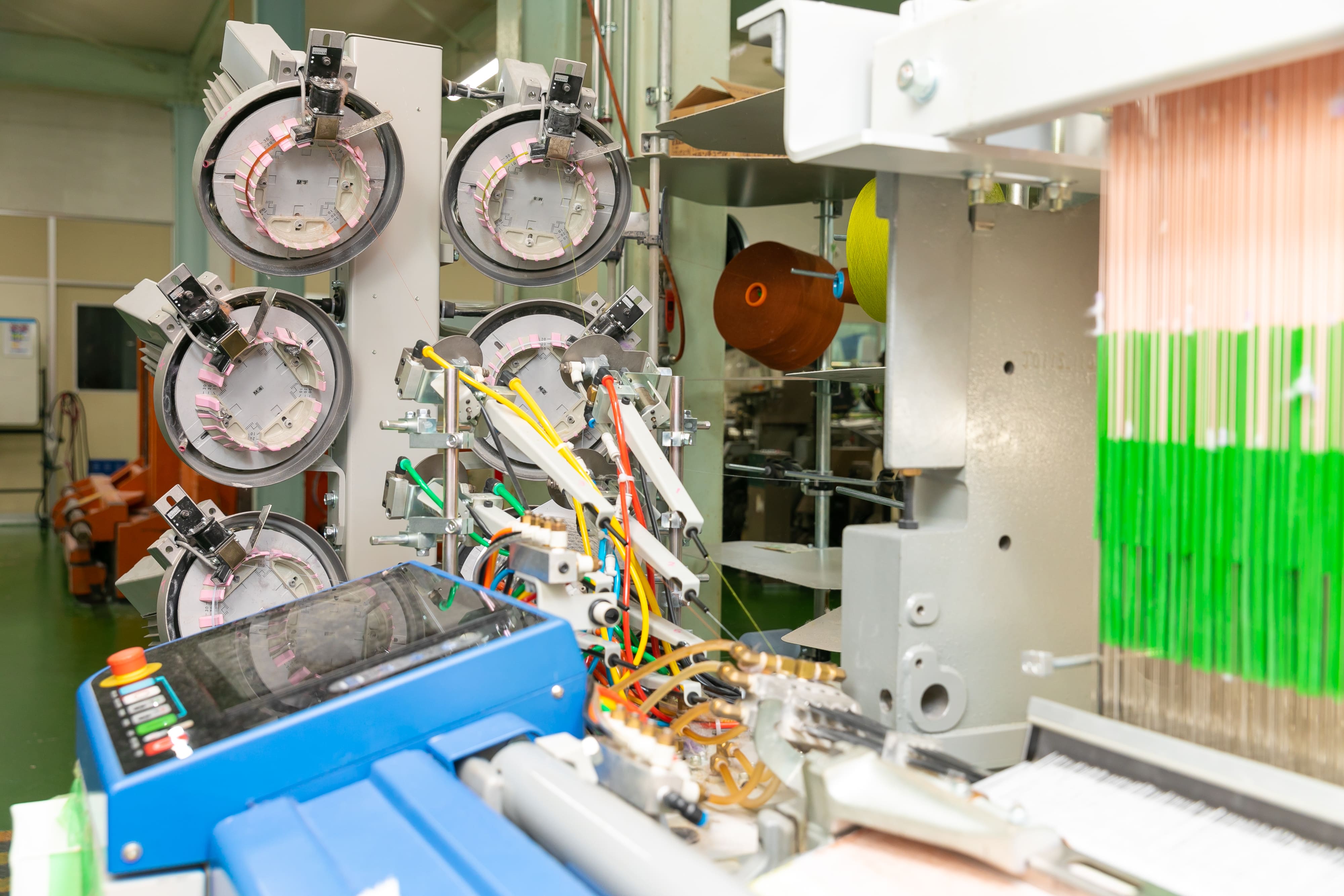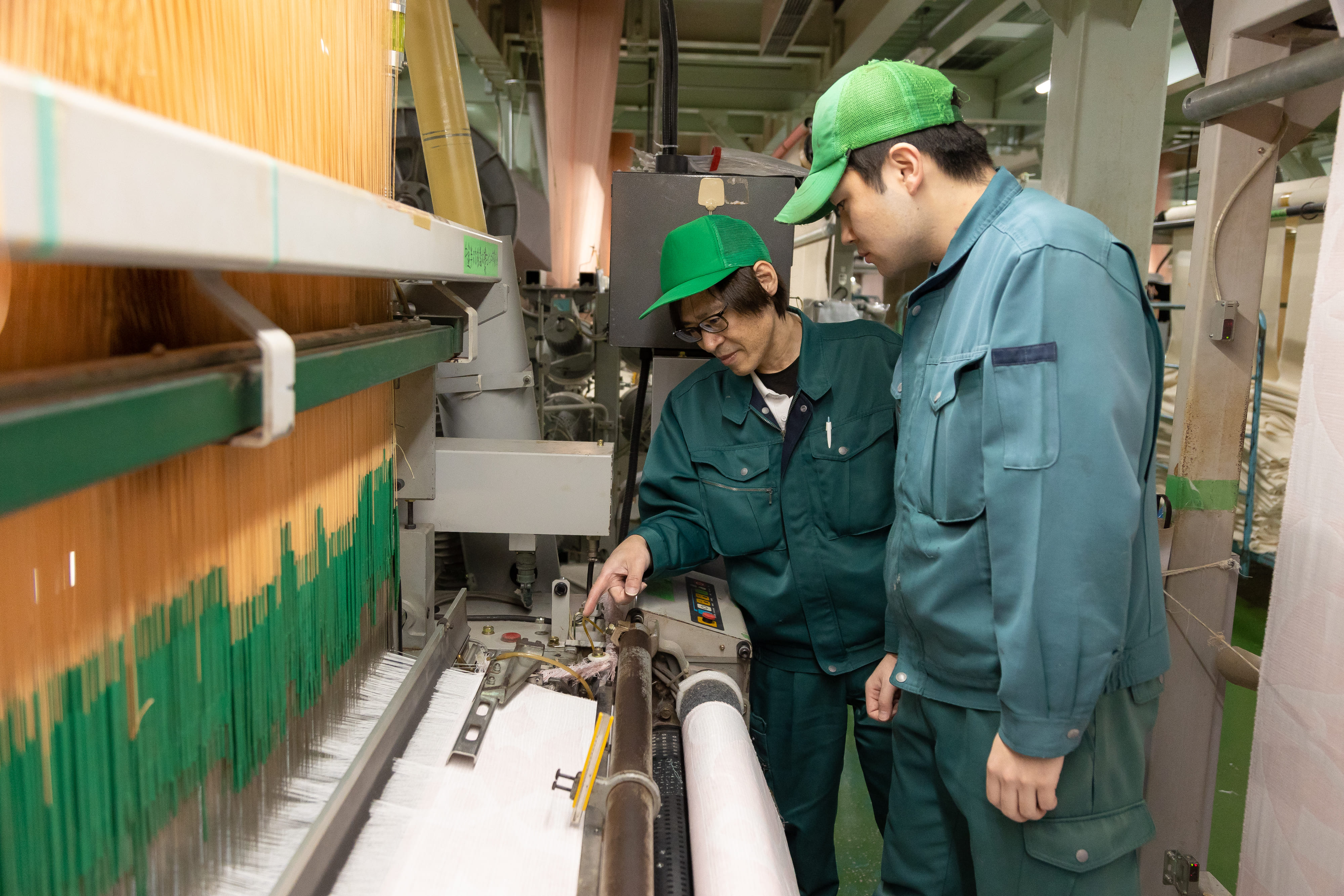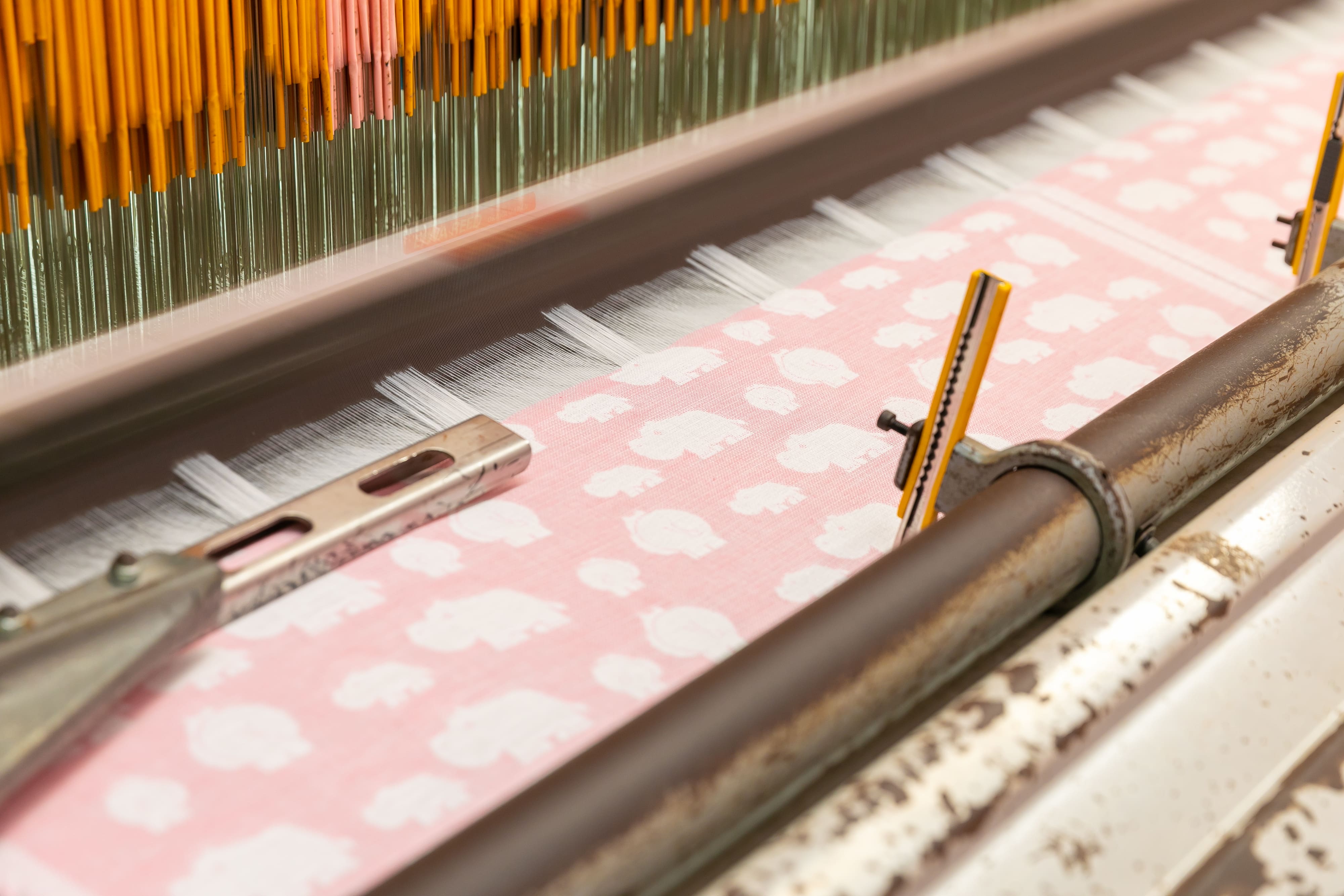 Cutting & Sewing
While we do utilize outside partners, we also do some in-house cutting and sewing. By handling integrated production, we have acquired extensive know-how in towel manufacturing.
Jogan has installed sewing machines that can sew both sides of a towel at the same time, which lets us freely sew everything from slender muffler towels to bath towels. Here is another area where Jogan's technical capabilities are on display.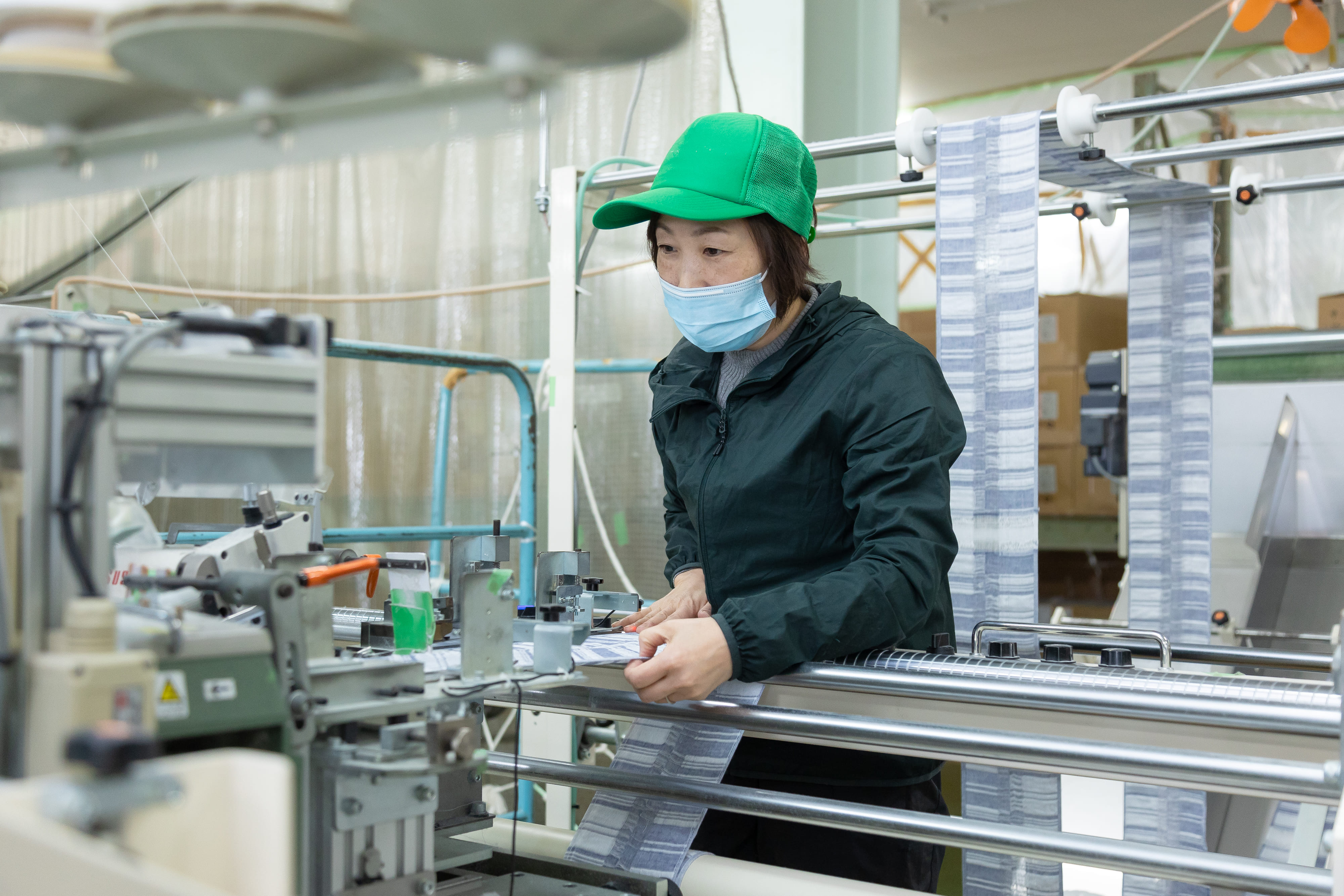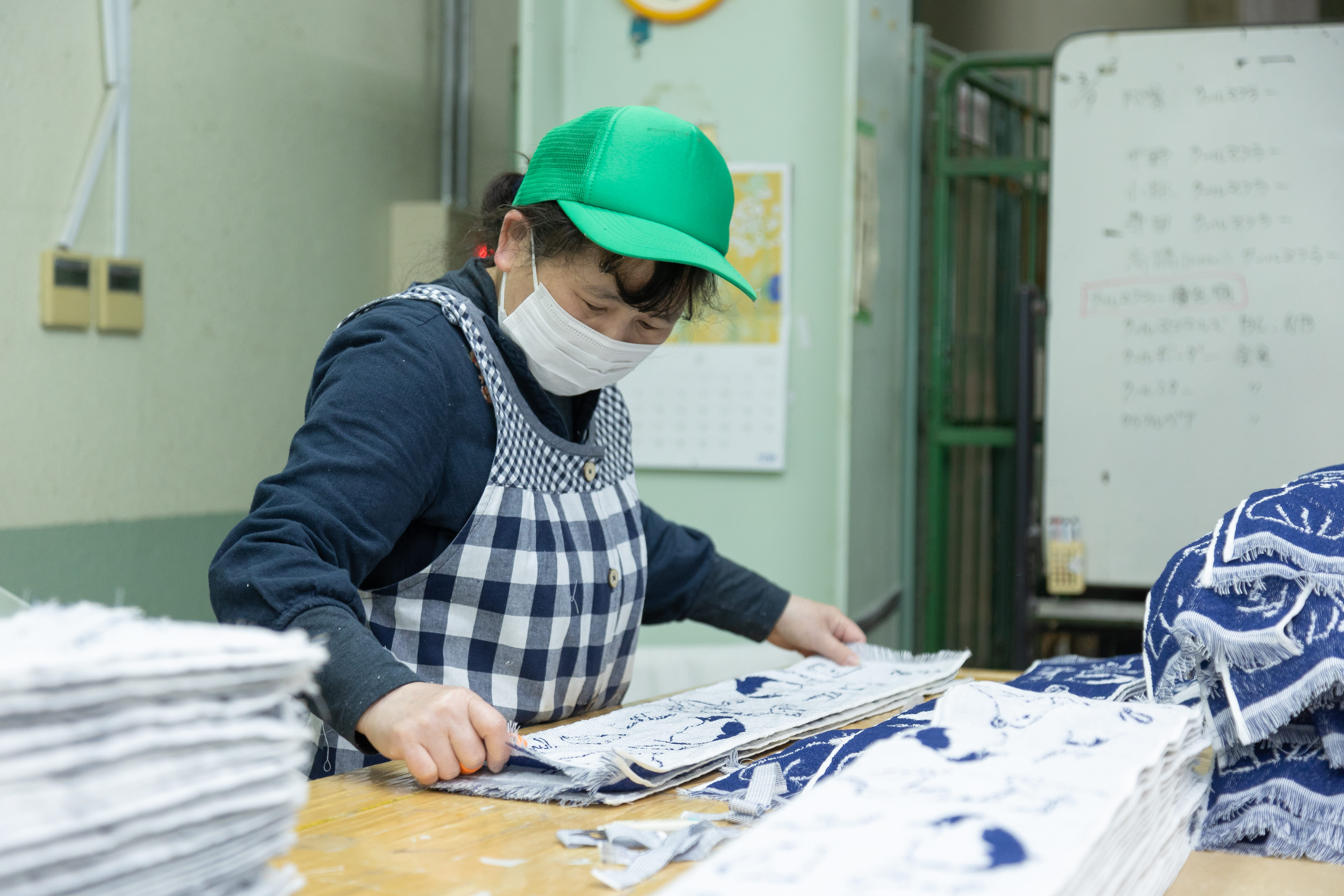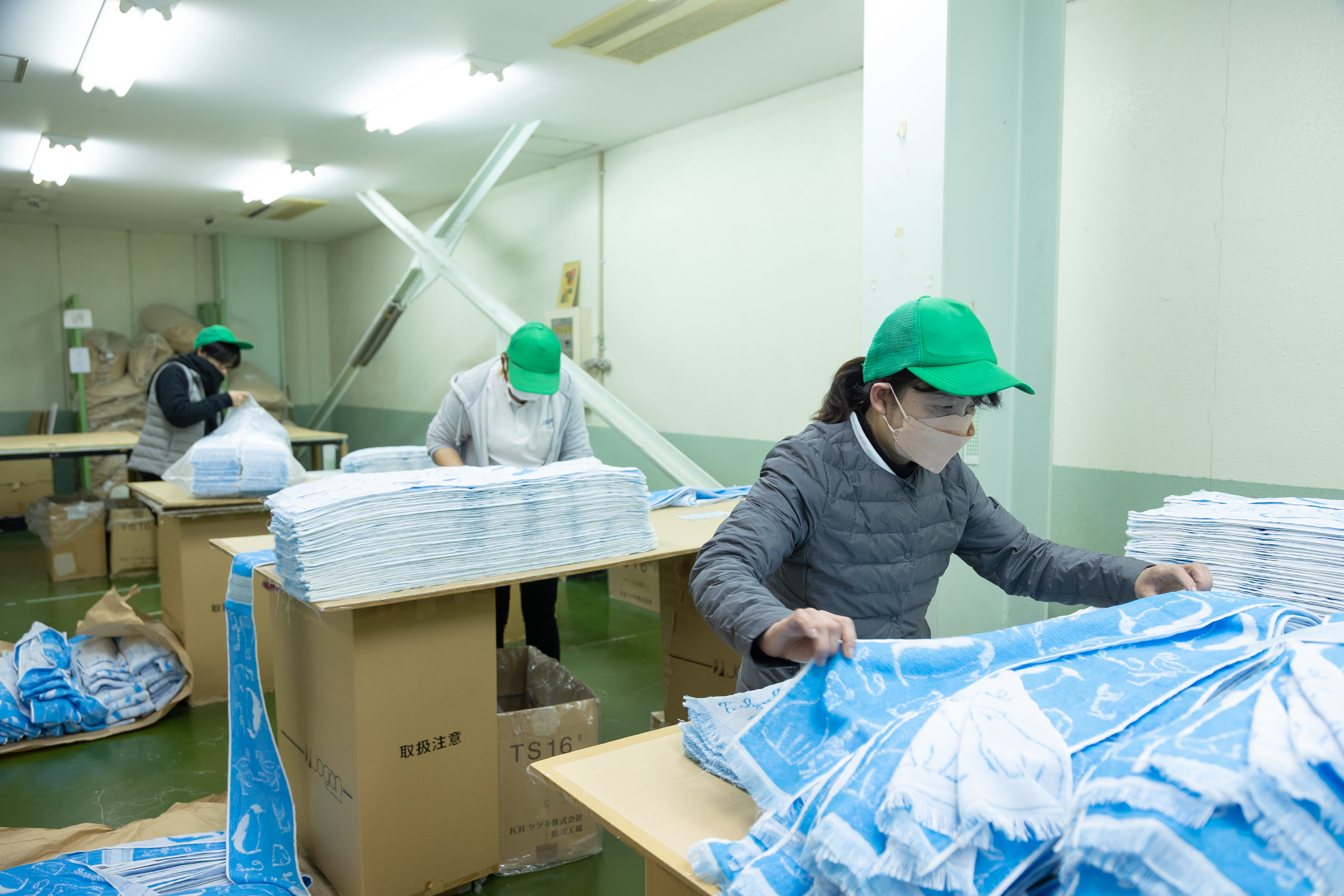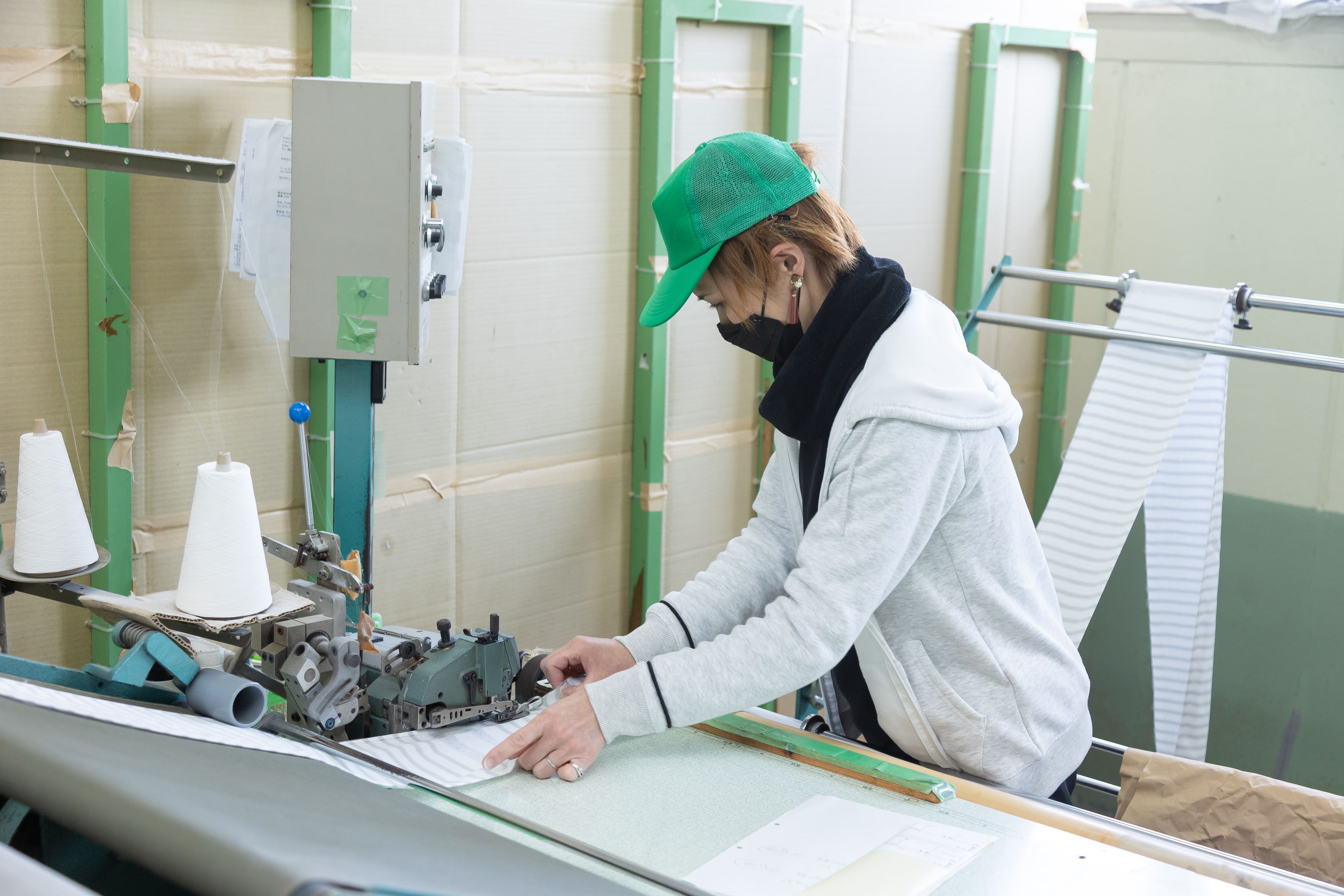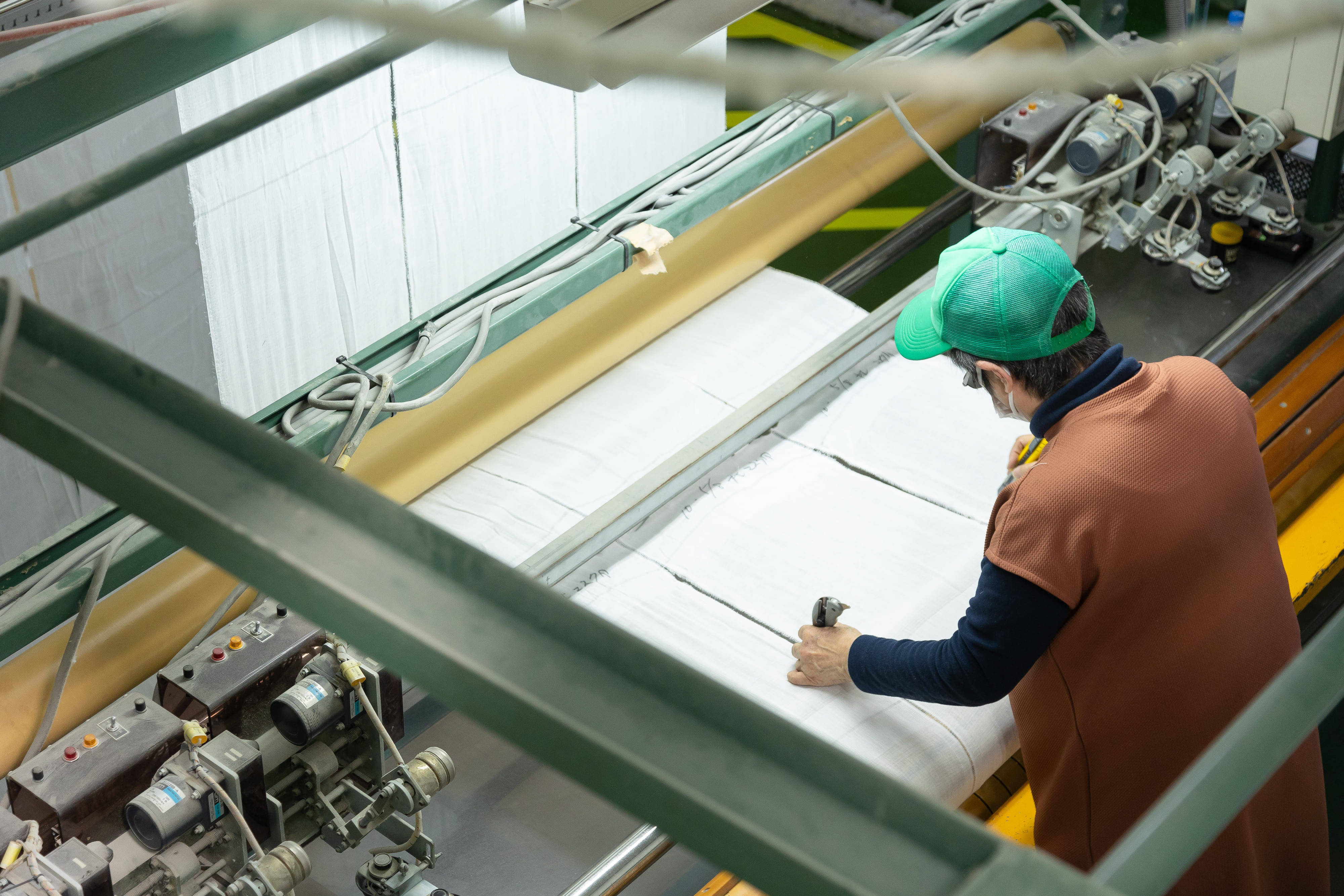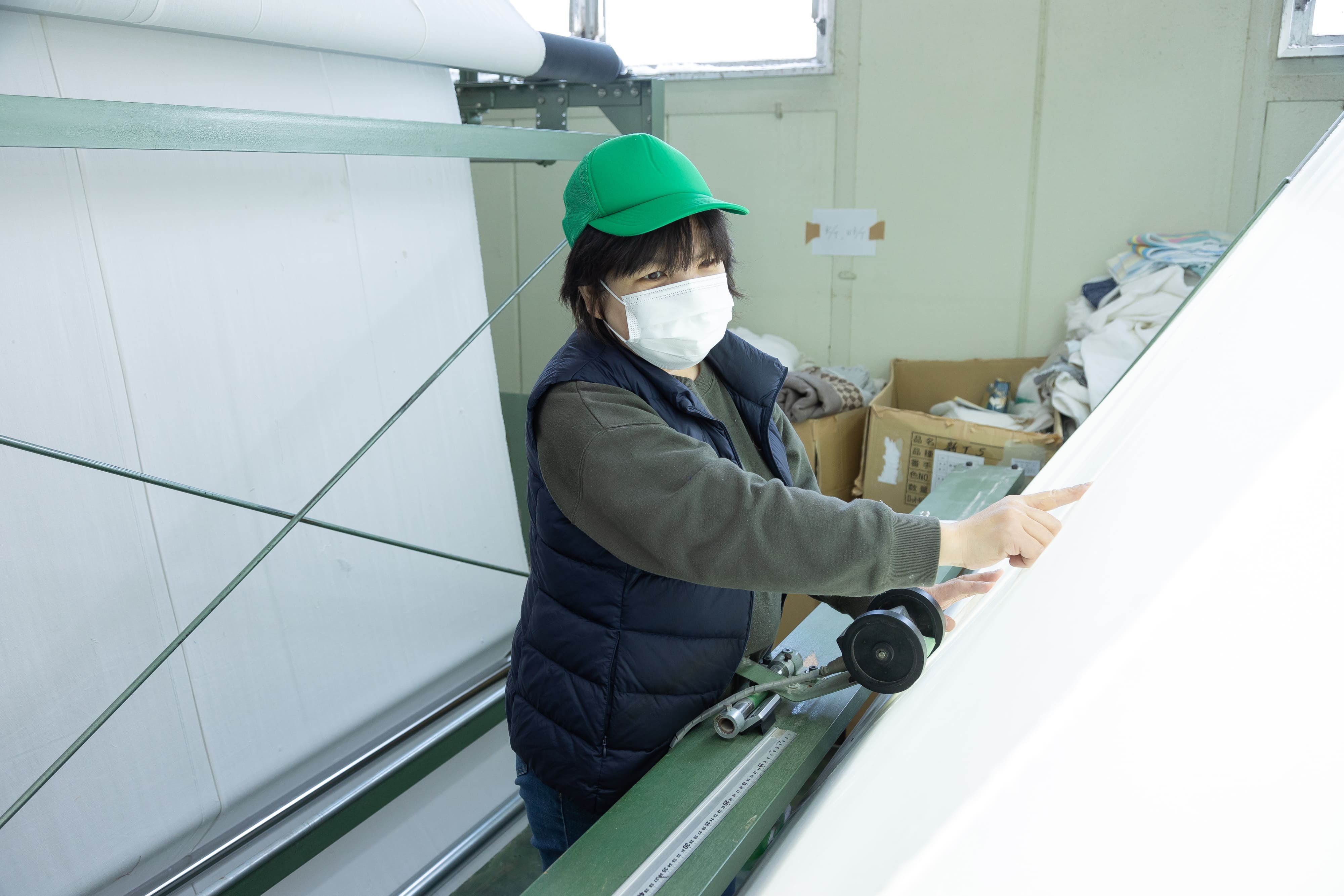 Quality Check & Inspection
We also have an inspection system in place to carefully carry out defect checks and quality confirmation. Each and every item is checked by human eyes and hands to maintain the quality that lets our products be used with peace of mind.
Defects are reported to the department in charge of production for improvement activities. With unbroken concentration, one by one, the quality of each product is checked.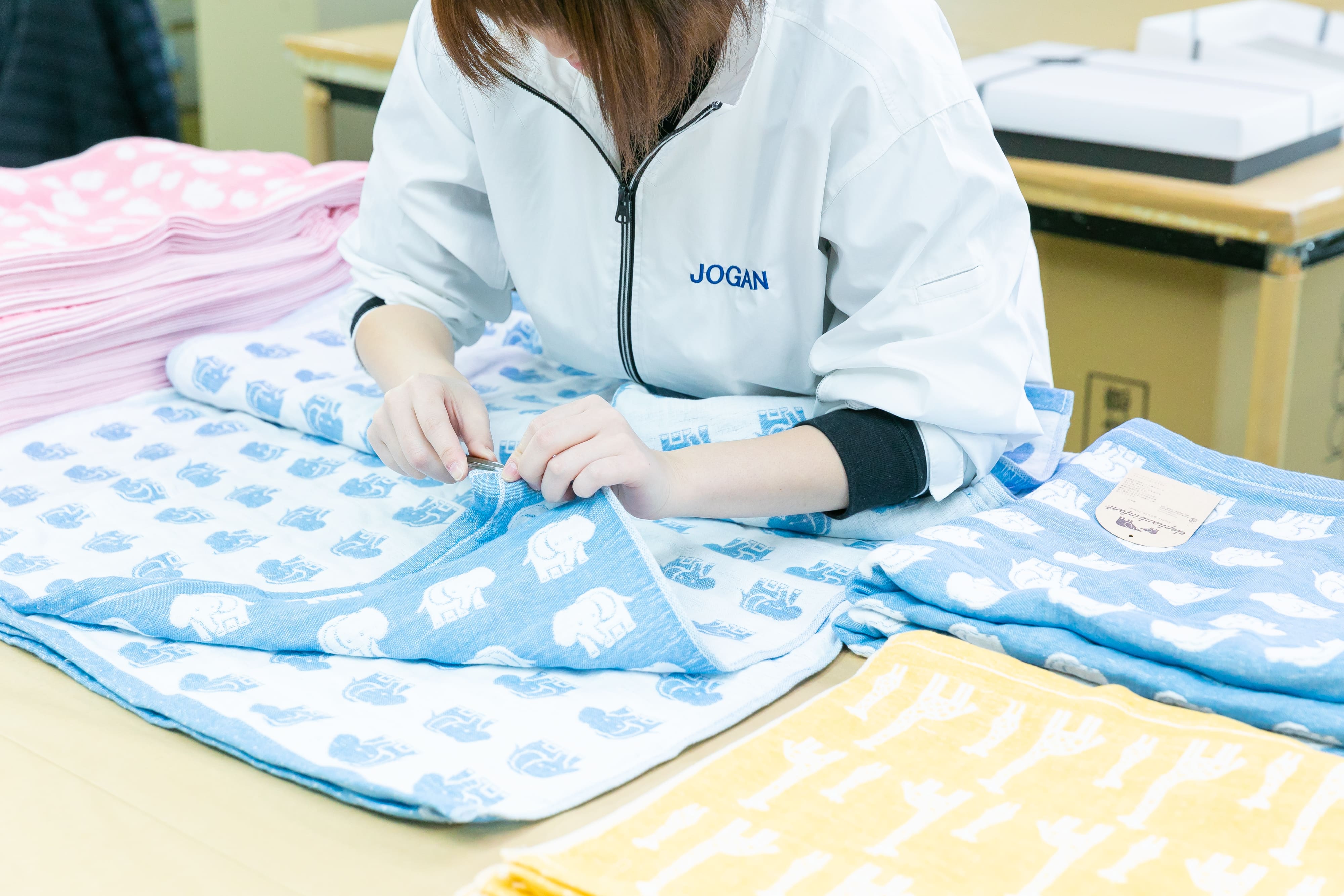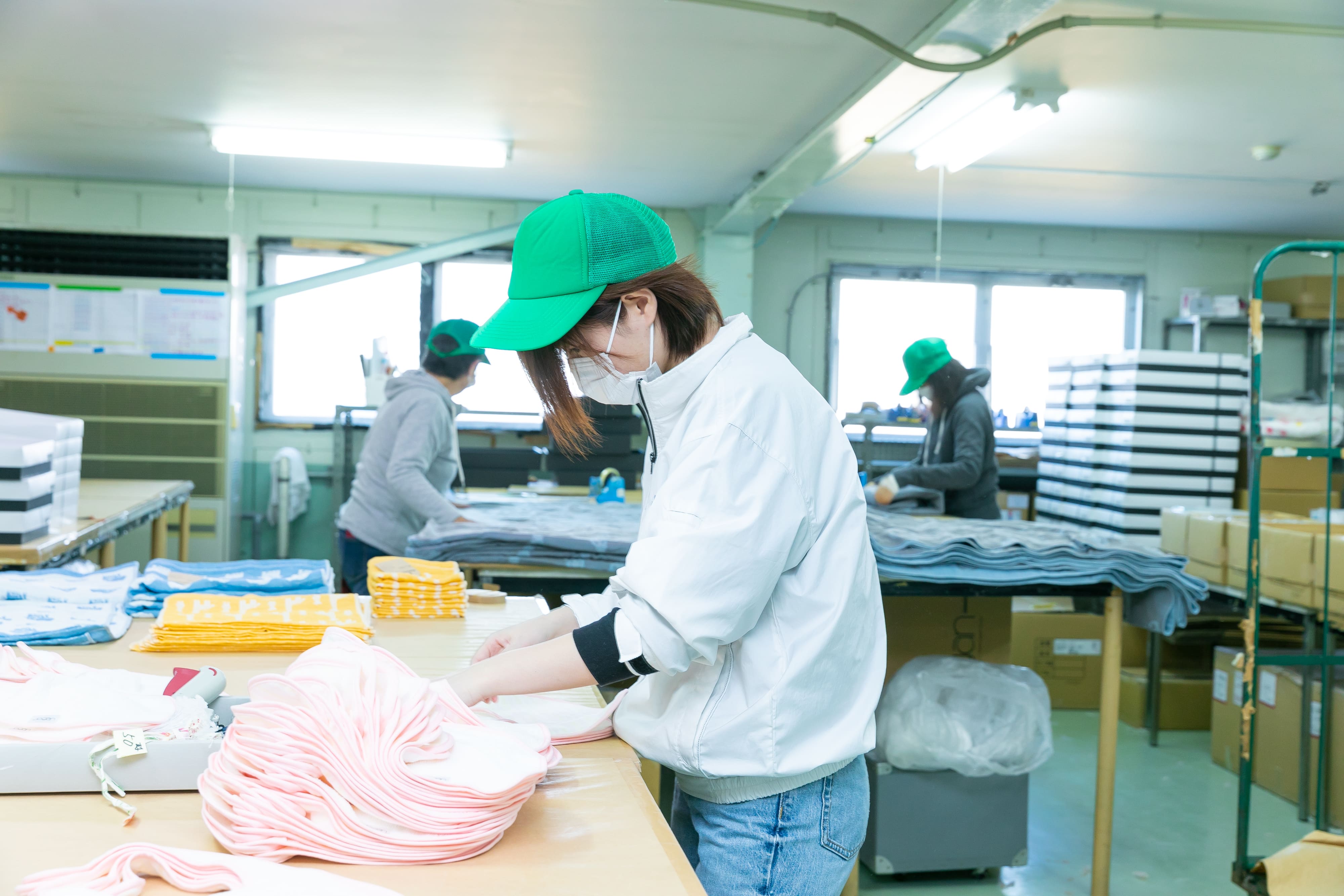 Packaging & Shipping
Products are shipped when completed. Jogan also offers packaging and boxing services, including individual wrapping for gift items. We also have a logistics warehouse that serves as a product center, and can handle product delivery.
We also offer boxed products and package planning and proposals. We have many variations and expertise, and strive to make our customers happy by devising ways to add value to our products.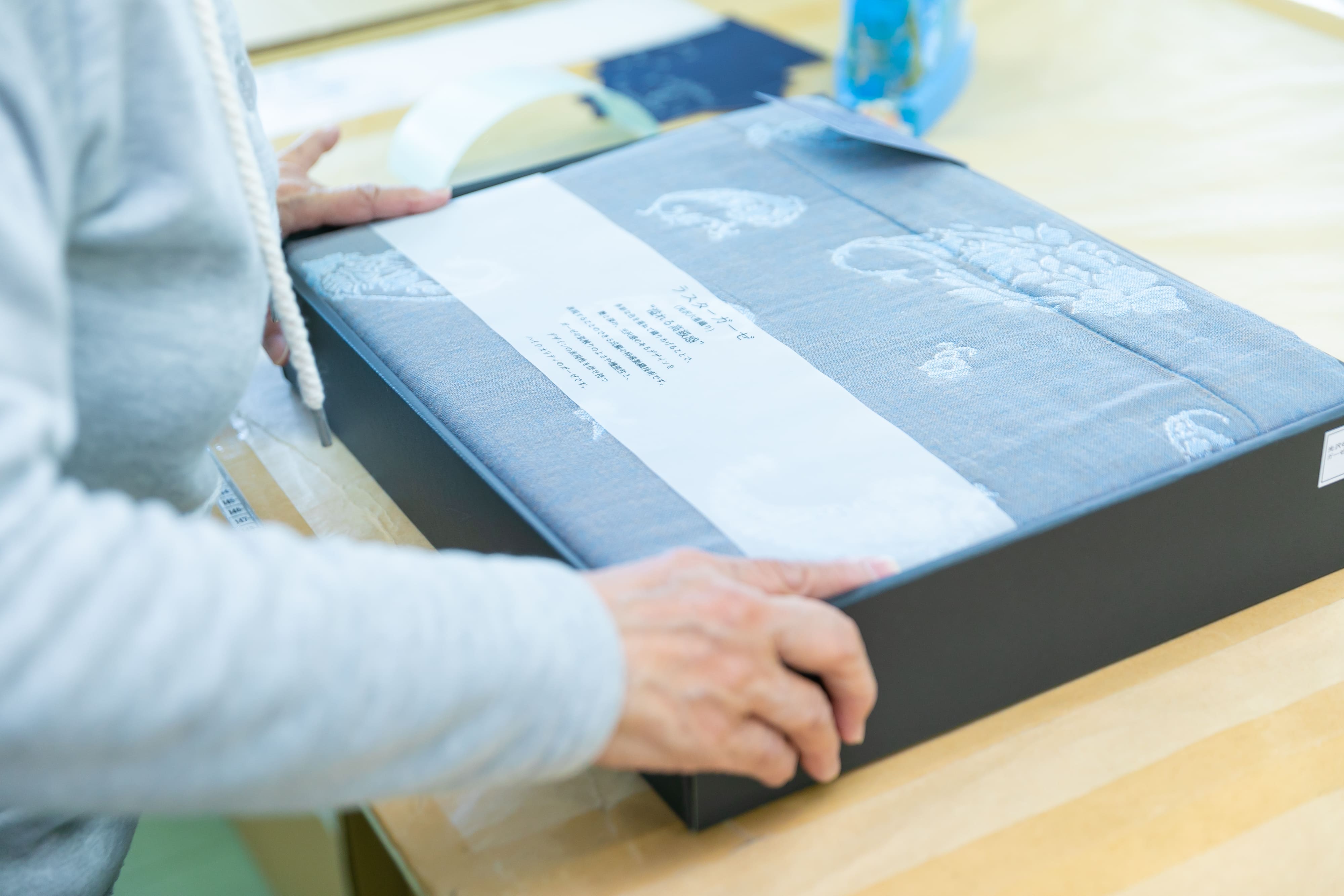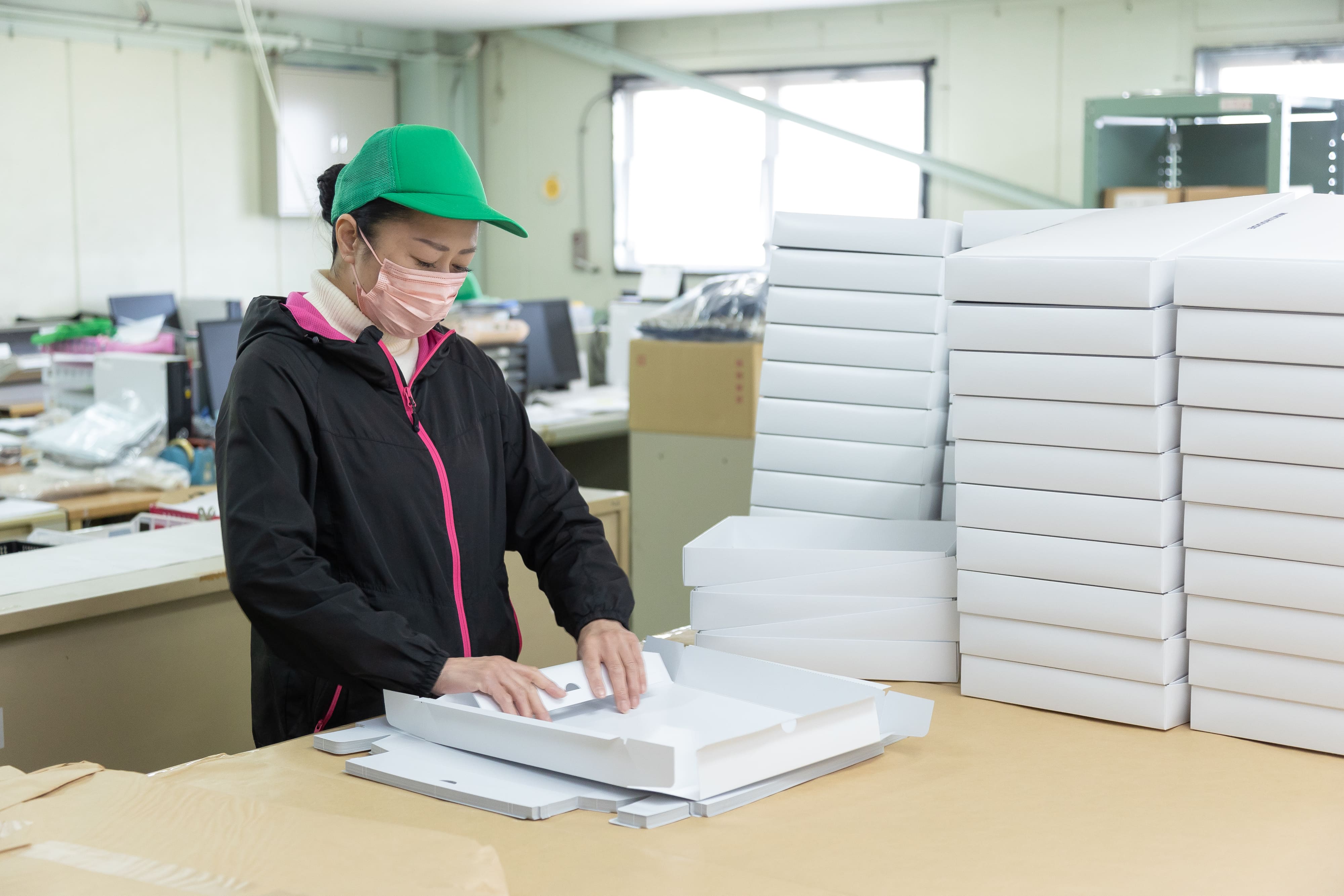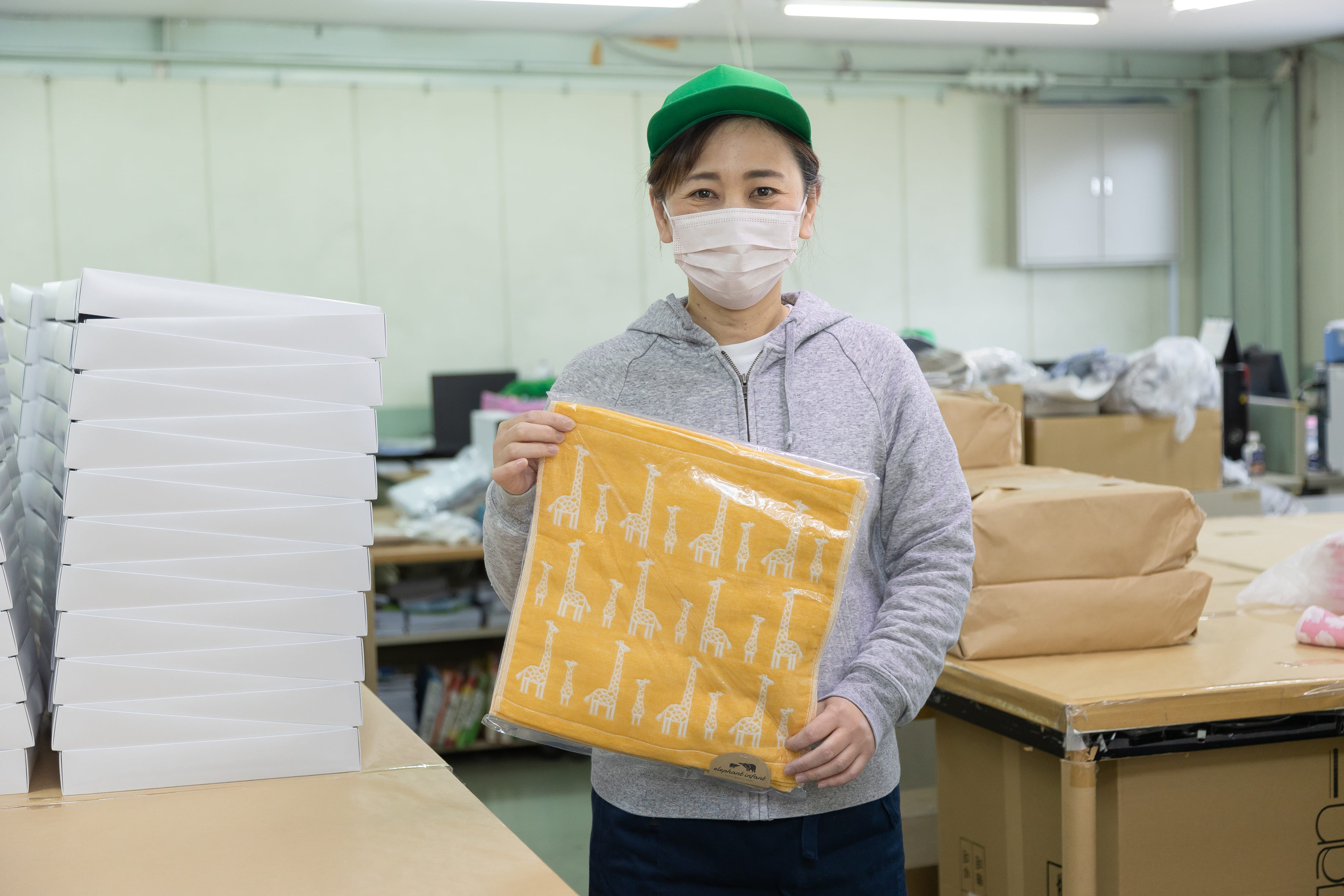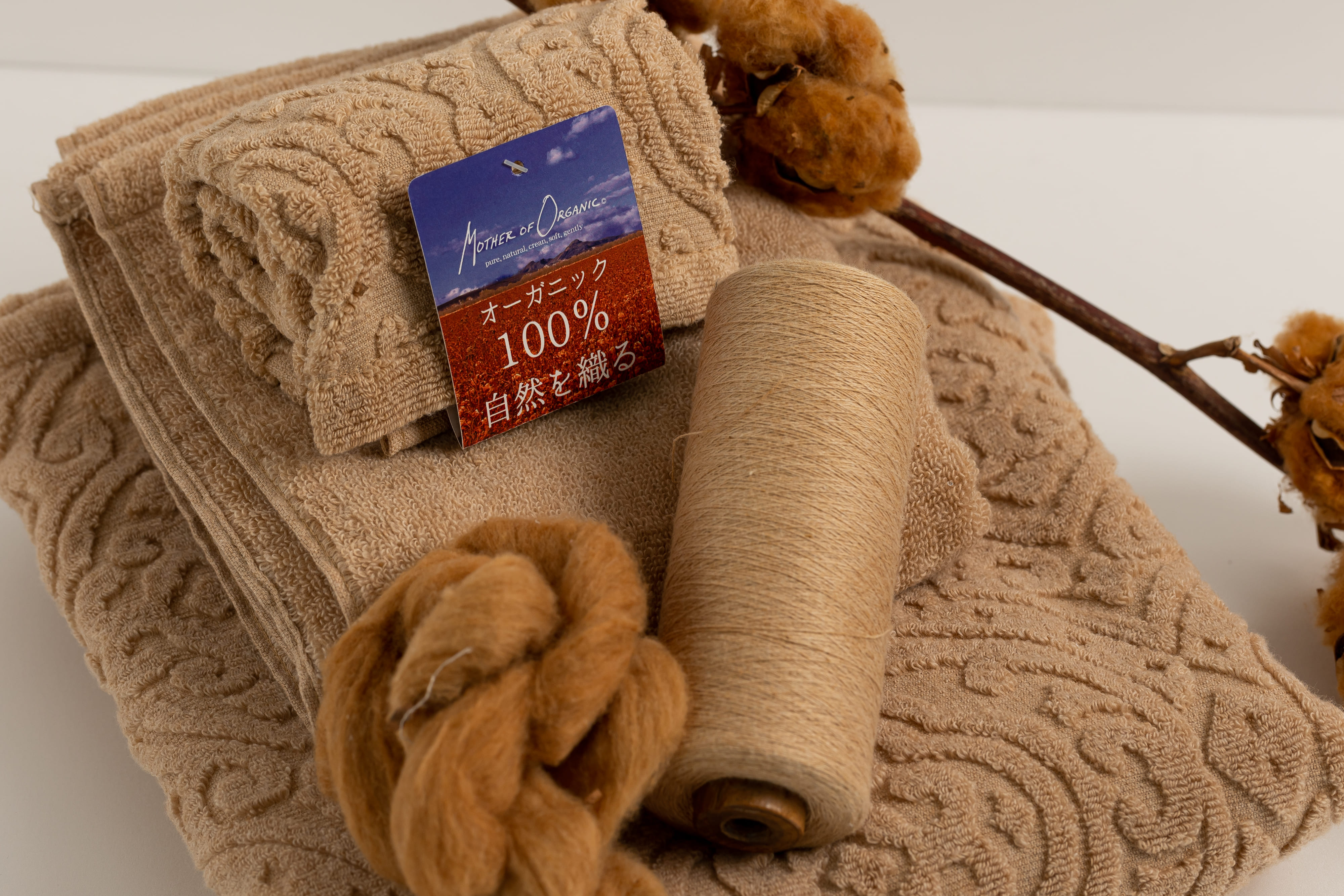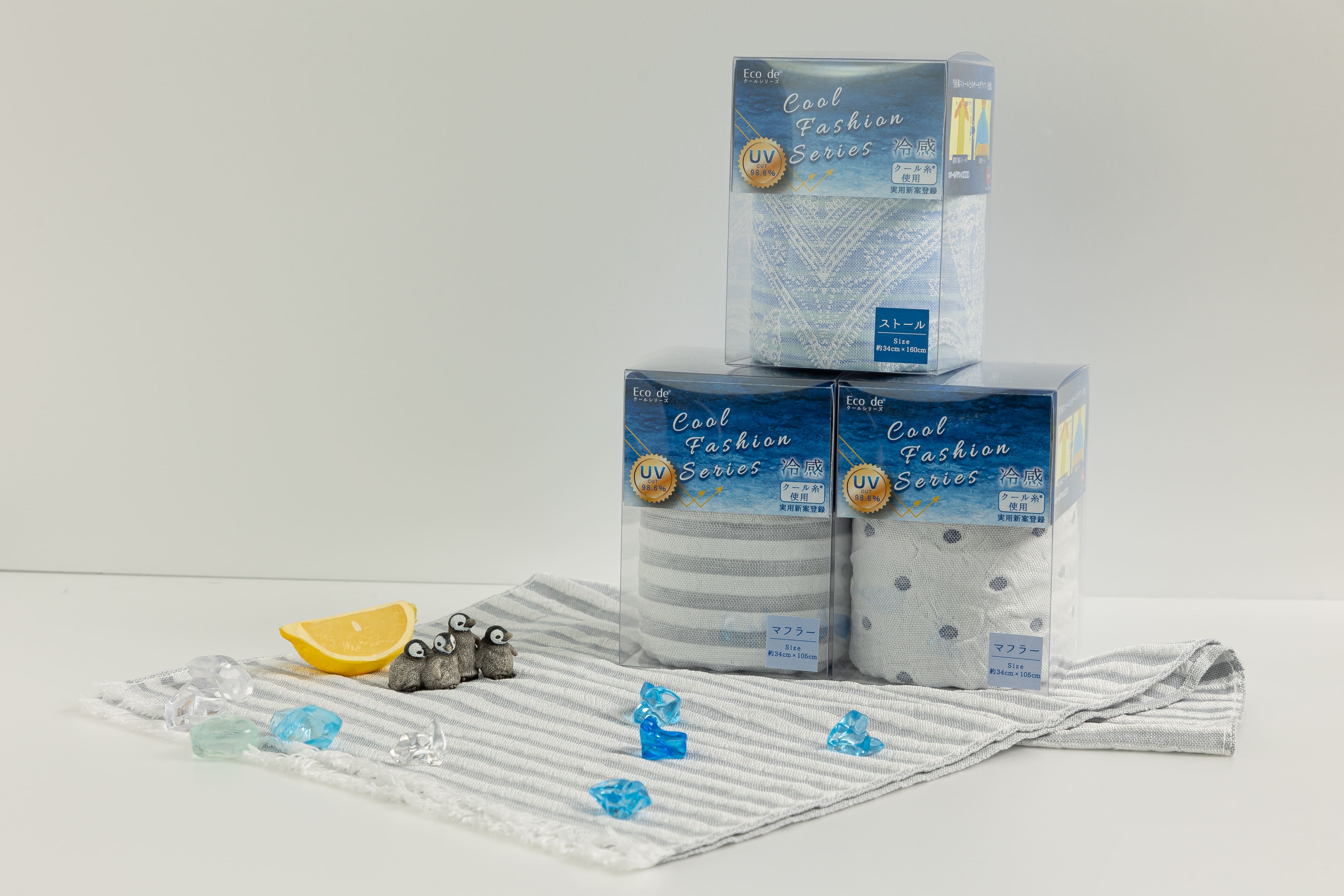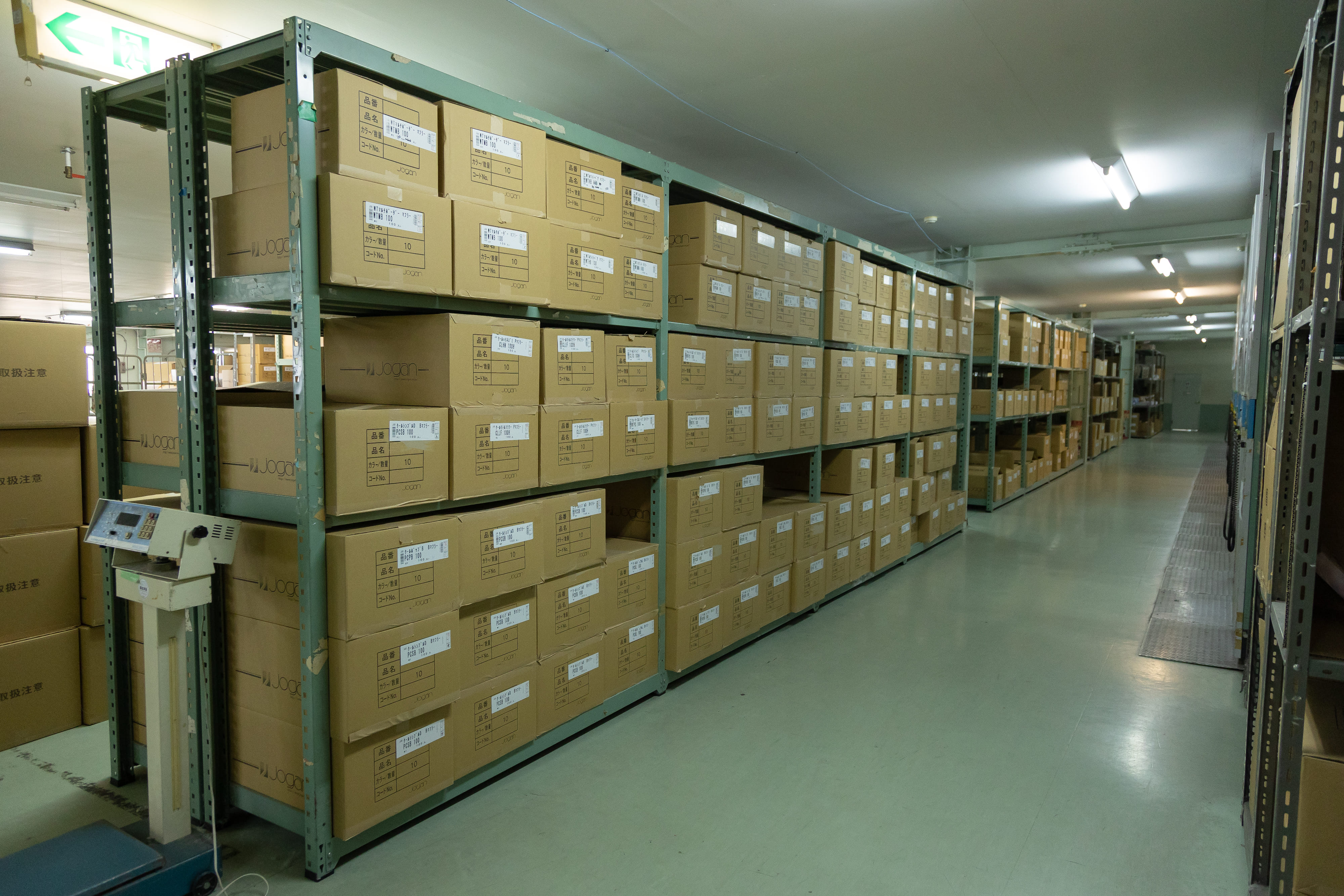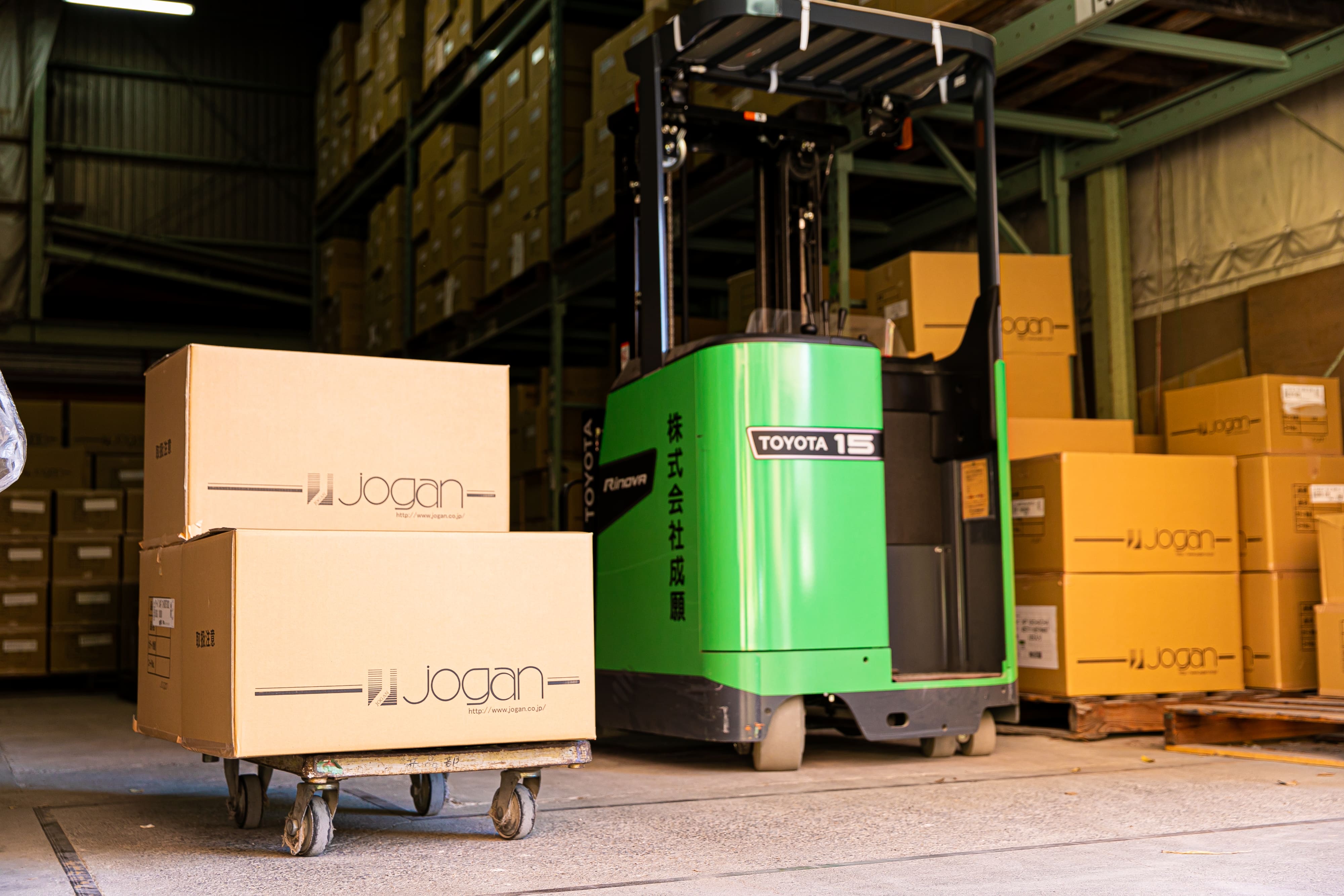 Planning & Design
At Jogan, we work with our customers to develop a variety of products. We provide detailed support from planning and design to consultation on commercialization and marketing methods.
Our designers can propose not only product designs, but also tag and embroidery designs, package designs, and more. Our product branding also keeps in mind consistency of design.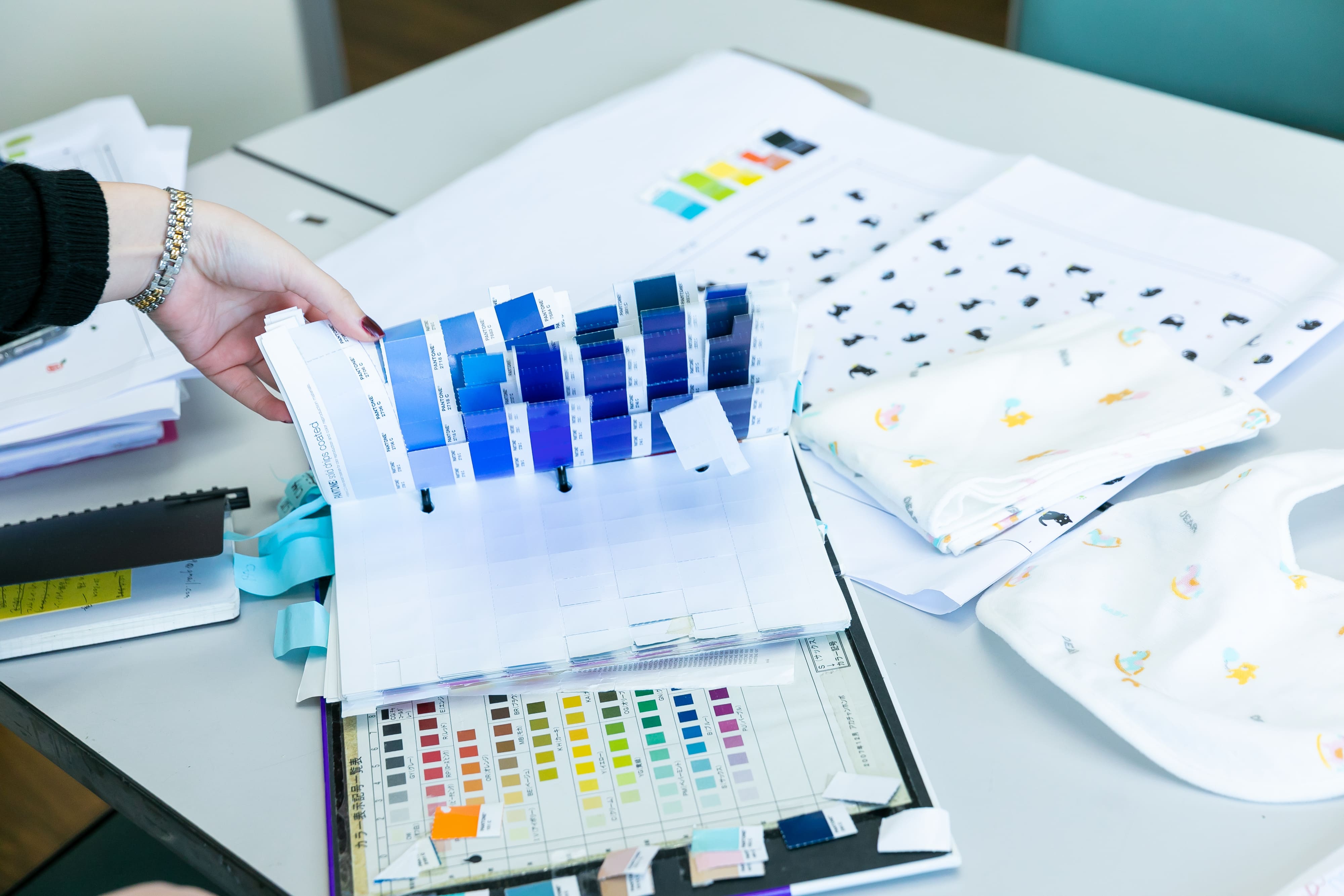 At Jogan, employees who are knowledgeable and experienced in material selection, product design, and processing techniques are available for consultation. We will carefully consider your budget, delivery date, and sales targets, and work to create products that are more than satisfying.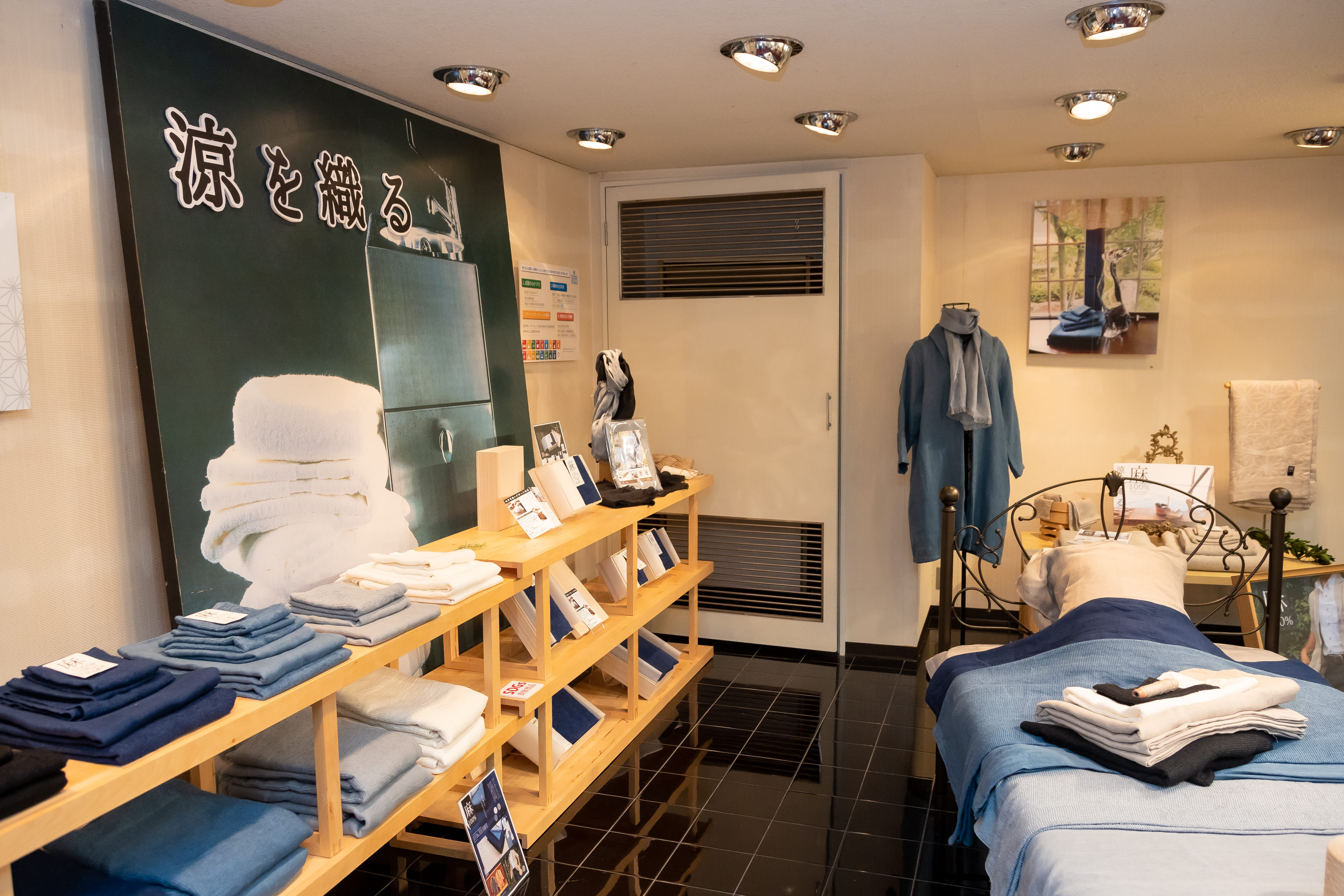 Jogan also has showrooms in Osaka and Tokyo, and holds exhibitions twice a year to introduce the upcoming season's products. Feel free to visit us and see for yourself. Come and hold our products in your hands, check the design and feel, etc.